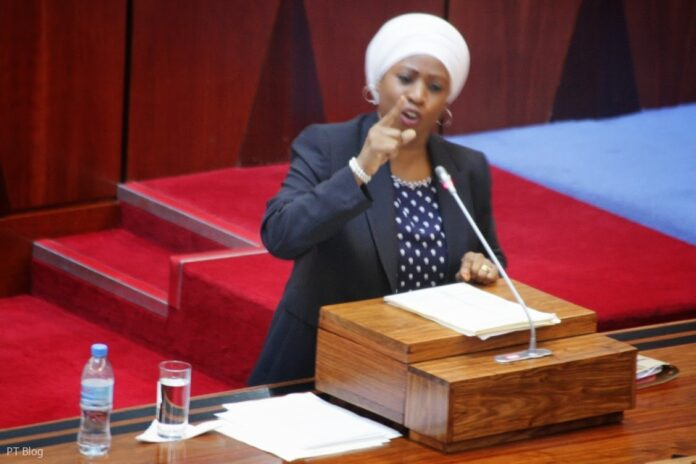 Health minister Ummy Mwalimu told the Parliamentary Committee on Social Services and Community Development that the proposed Medical, Dental and Allied Health Professionals Bill, which was withdrawn last week, was a game changer in the health sector.
Ms Mwalimu said the bill, if signed into a law; it would address legal challenges currently faced by medical professionals as well as revolutionize the health sector in Tanzania.
The Bill was tabled for first reading in Parliament last November and is set to repel the Medical and Dental Practitioners Act (Cap 152), 1959, which many health stakeholders and the minister, Mwalimu, say is obsolete.
The committee chaired by Kigoma North lawmaker Peter Serukamba deliberated on the Bill before presenting to the Parliament for second reading.
Some of the key changes suggested in the Bill are: first, the Chief Medical Officer, who by virtue of his office serves as the chairman of Medical Council of Tanganyika, will be stripped off the latter. According to section 5(1)(a) of the Bill, the chairman shall be appointed by the minister from among medical, dental or allied health professionals.
"This is a very critical change. There was a conflict of interest concerns raised by health practitioners for one person to serve both as the Chief Medical Officer and chairman of the council," said Ms Mwalimu.
Section 11 of the Bill also provides for the minister to appoint a senior medical, dental or allied health professional from the public service to be the Registrar of the Council. Currently, the Registrar, who is the chief executive officer and secretary to the council is a lawyer.
The 1959 Act, formally recognises and licenses medical practitioners only, but the spectrum has been widened in the 2016 Bill to include other allied health professionals such as physiotherapist and clinical psychologists.
"In recent years, we have been seeing an increase in allied health professionals and we even have special allied health clinics, but with the current legal framework it has been a challenge to register them and monitor their practice," said the minister.
But on Friday, 2nd of February, the government withdrew the bill at the 11th hour so as to give room for negotiations with Assistant Medical Officers (AMOs) who are opposing it.
AMOs, through their umbrella organization, the Association of Medical Practitioners of Tanzania (AMEPT) tried unsuccessfully to lobby the Parliamentary Standing Committee on social services and Community Development for recognition by the Bill as Doctors.
Their request was challenged by the Medical Association of Tanzania(MAT) and the government, insisting that according to the World Health Organization, a bearer of the title—doctor—must be a holder of a bachelor's degree of Medicine from a recognized University. Ms Ummy Mwalimu said her position on the matter hasn't changed.
However, the Deputy Minister of Health, Dr Hamis Kigwangala said that there was no-way the government was going to lock-out the AMOs since they are vital in the health sector.