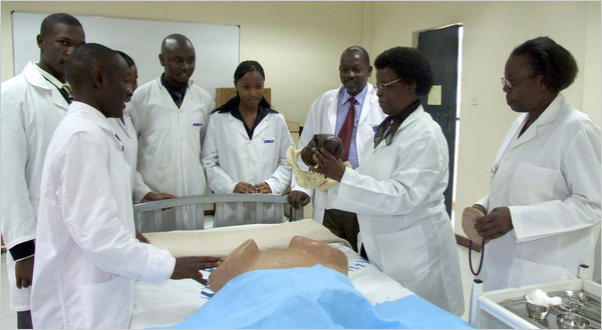 The 500 doctors who the Kenyan government requested from Tanzania are expected to start working in Kenyan heath facilities in the first week of April, Kenya's Health Cabinet Secretary Cleopa Mailu has said.
Dr Mailu said the medics would be given two-to-three year contracts, and would be posted to national, county and faith-based health facilities according to Nation Media Group in Kenya.
He said, during a visit at Kenyatta National Hospital in Nairobi that plans to hire specialist doctors from Cuba were also under way as Kenya strives to mitigate the challenges that arose from a 100-day painful nationwide strike.
However, in Tanzania, the Medical Association (MAT) has asked the government to reverse its decision to allow the 500 medics to seek employment in Kenya, demanding that the whole process be halted. Applications are on-going until 27th
Read about MAT's decision: Doctors association differs with govt on sending medics to Kenya
MAT Chairman, Dr Obadia Nyongole told medicopress that the government of Tanzania should first and foremost get the young doctors out of the unemployment crisis instead of sending them to Kenya. He raised concerns about the security challenges that are likely to face the doctors while in Kenya.
"Who will be responsible for the doctors' security in Kenya? We have already noted signs of animosity, especially from the doctors' community in Kenya. Mind you, this has also come at the time Kenya nears its general election,'' he queried.
Currently, more than 1700 newly licensed medical doctors are seeking employment in Tanzania. However, health facilities across the country remain understaffed by medical doctors.
The country's doctor to patient ratio is 1 doctor for 25,000 patients.
This development comes at a time studies done in Tanzania indicate that half of young doctors might quit medicine by the year 2025. The government wage bill, according to health minister, Ummy Mwalimu, can not accommodate the ever increasing number of doctors in the country.
More than 50 per cent of all medical students enrolled in Tanzania between 2011 and 2020 will not be practicing medicine by the year 2025, a new study in the Global Health Action predicts.
Read: Half of young doctors in Tanzania to quit by 2025: report