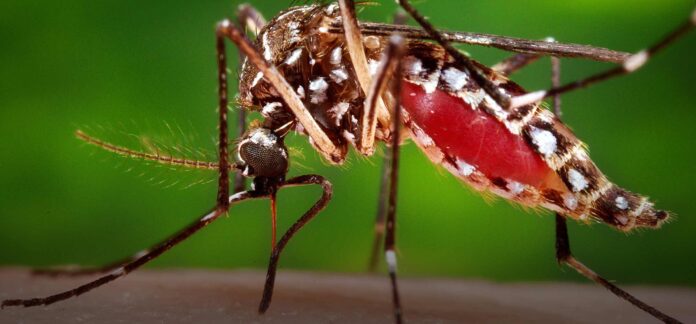 For the first time in 10 years, the World Health Organisation (WHO) has laid down a new strategy calling on governments to eliminate malaria.
Eliminating malaria, according to experts, means a complete worldwide reduction to zero new cases of the disease through deliberate efforts.
It's different from eradication; which is the reduction of an infectious disease's prevalence in the global host population to zero.
Elimination, describes either the reduction of an infectious disease's prevalence in a regional population to zero, or the reduction of the global prevalence to a negligible amount.
In the latest case, the WHO wants governments—including that of Tanzania to focus on eliminating the mosquito-borne disease.
Four countries have been certified free of malaria in the last decade and the post-2015 strategy sets the goal of eliminating the disease from a further 35 countries by 2030.
In recent years, 4 countries have been certified by the WHO Director-General as having eliminated malaria: United Arab Emirates (2007), Morocco (2010), Turkmenistan (2010), and Armenia (2011).
However, currently in Tanzania, 90 per cent of the population lives in areas that carry a high risk of Malaria transmission, the National Malaria Control Program.
Tanzania has the third largest population at risk of malaria in Africa, says malariaspot.org and each year, 10 to 12 million people contract malaria in the country and 80,000 die from the disease, most of them of them children.
It may take many years to eliminate the disease on the mainland but in the Isles, the Zanzibar Malaria Elimination Program (ZAMEP) focused on pre-elimination as its vision for2018. Reports show that the Island may have no locally-acquired malaria cases by that year.
Zanzibar managed to cut down the malaria prevalence from 40 per cent in 2005 to below one per cent in 2013, by adopting the out-door residual spray, raising awareness and the use of treated mosquito nets as well as proper diagnosis
In the latest WHO elimination guidelines, the UN Health Agency has provided countries with a new set of tools and strategies for achieving and maintaining the elimination, regardless of where the countries lie across the spectrum of malaria transmission.
The Director of the Global Malaria Programme, Dr Pedro Alonso, says the new guidance on elimination is meant y to keep pace with the dramatic changes seen in the malaria landscape over the last decade.
"The large-scale roll-out of core malaria control tools has translated into very significant reductions in disease burden," said Dr Alonso.
"We have new policy guidance and tools that were not available before, as well as new strategies. All of these advances call for a deep revision of our guidance on elimination," he said in a statement released on WHO official online portal.
The 2017 Framework for malaria elimination was officially released at a global forum attended by national programme managers from the E2020, a group of countries that, according to a WHO analysis, have the potential to reach zero indigenous cases of malaria by 2020.
WHO's 2007 guidance on elimination focused only on countries with low and moderate transmission settings.
The new guidance recognizes that malaria transmission represents a continuum; it is designed to support all malaria-endemic countries. Programme actions are highlighted across the spectrum of transmission intensity, from high to very low.
The new framework includes a streamlined process for WHO certification of malaria elimination and clarifies the threshold for reestablishment of transmission.
It offers new guidance on setting targets and systems to verify malaria-free areas within a country's borders, which can be an important foundation for future national certification.
There are a number of other updates, including an overview of the critical requirements for achieving and maintaining elimination.
The new guidance was developed over the course of 18 months by the WHO Secretariat and an independent Evidence Review Group chaired by Dr Rick Steketee, Director of the Malaria Control and Elimination Partnership in Africa (MACEPA).
It involved a broad process of consultation with national programme managers and culminated in a final review in September 2016 by the Malaria Policy Advisory Committee (MPAC).
At the latest MPAC meeting, held from 22–24 March, Dr Alonso reminded participants that the guidance does not offer a "one size fits all" approach; in each country, interventions will need to be tailored to local contexts.
He noted that the 2017 elimination framework is not "carved in stone" and will be updated as new tools and strategies become available.
This guidance builds on and is fully aligned with WHO's Global Technical Strategy for Malaria, a 15-year framework for all countries working to control and eliminate malaria.
Malaria elimination in at least 10 countries is one of the strategy's near-term targets for 2020.