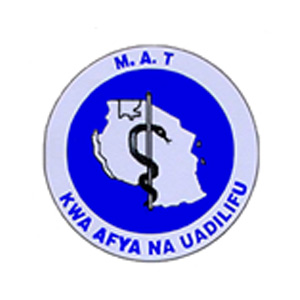 MAT Leadership announces,
The Medical Association of Tanzania (MAT) has noted with great concern that over the years, there has been a decline in the standard of ethical values in the field of medicine in Tanzania. This, coupled with the changing medical and technological advancements, the society, economy and culture, has greatly changed the face of medical practice in the country.
As a professional body that is, among other things, entitled to maintaining the honour and interests of the medical profession and to uphold a high standard of medical ethics; and the code of conduct among its members, MAT sees the reason to remind medical professionals across the country on the importance of adhering to the code of ethical practice.
In view of this, MAT, in collaboration with the Muhimbili National Hospital (MNH) has organized the-first-ever symposium on professionalism and professional ethics which is aimed at bringing together the medical community in Dar es Salaam and beyond, to ponder on ways of improving the medical ethical standards.
It will take place on Thursday 15th of June 2017 at Muhimbili National Hospital, within the Central Pathology Laboratory (CPL) building; from 7:00 am to 8:30 am.
Key speakers
Professor N. Mbembati, Surgeon, Muhimbili University of Health and Allied Sciences (Muhas)
Professor Yodani Kohi, Retired Brigadier General, Neurosurgeon; and former President of MAT.
Chairperson: Dr J. Lwakatare, Consultant Cardiologist, Muhimbili University of Health and Allied Sciences (Muhas)
All medical practitioners and allied health professionals are urged to attend without fail. No entrance fee or registration is required. For further enquiries, please contact MAT leadership.
MAT announces..