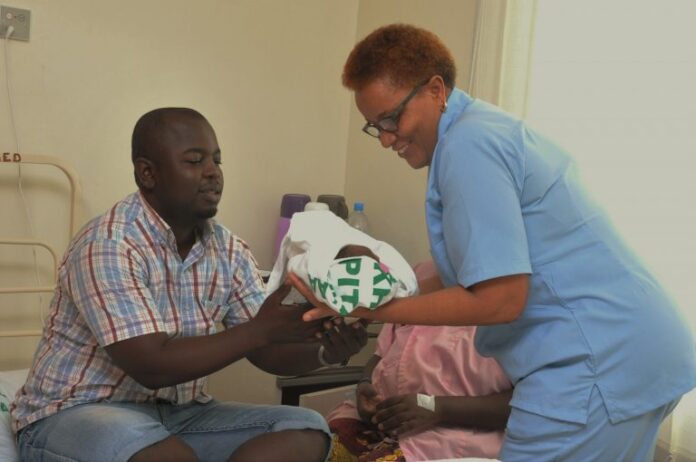 Loveluck Mwasha, a midwife with 30-years of experience in the profession, has been through thick and thin as she climbed the ladders to become one of the top midwives—both in her own country Tanzania and beyond.
Now a lecturer at the Aga Khan University's School of Nursing and Midwifery, Mwasha recalls her debut in midwifery practice, especially the day she single-handedly attended to a woman who had just delivered—and her baby was in poor condition.
"It was in the evening and I was alone with all the candle lights. The baby was flat, not crying and in poor condition but I managed to resuscitate her and she survived,'' says Mwasha as she commented on her recent achievement—the Midwife for Life Award 2017.
"From that moment I gained the confidence and that is where my career as a midwife took off," said Mwasha in a recent media interview ahead of the International Confederation of Midwives (ICM) Congress.
Watch her speak, in this VIDEO, on what the award means to her and Tanzania.
She says, this award, "Is not about me, it's about the over 40, 000 nurse midwives back home, who are working under very difficult conditions to save the lives of women and newborns, particularly those working in rural areas…"
Mwasha; who holds a Master's of Science in nursing degree from AKU School of Nursing and Midwifery Karachi, Pakistan, was awarded, alongside an Afghan midwife, Amina Sultani.
Both professionals won global recognition for their outstanding roles in developing the profession in their home countries, despite all odds.
Why midwives matter during childbirth
Birth is the time when the risk of death is greatest for both babies and mothers. Globally, more than 1 million babies die during the first day of life, an additional 1.3 million stillbirths occur, and most of the 303,000 maternal deaths occur during childbirth.
Nearly all of these deaths occur in low- and middle-income countries. Yet most of these deaths could be averted with proven and cost-effective solutions, says a report in Healthy Newborn Network.
Access to quality universal health coverage remains a challenge for the vast majority of families around the world. In low-resource settings, midwives provide the majority of immediate care to newborns born in facilities, often despite a lack of support or training for newborn care
About the award
The award was presented by Save the Children, and the International Confederation of Midwives (ICM) at the ICM 31st Triennial Congress in Toronto, Canada. Presenting, were ICM President Frances Day-Stirk and Save the Children President and Chief Executive Officer Patricia Erb.
The ICM President said the needs of midwifery across multiple settings – humanitarian, marginalised, or hard to reach – are remarkably similar.
"Both Loveluck and Amina are working for the same goals in very different settings: for the recognition of their work, supportive policies, and the training and resources they need to enable mothers to give birth safely and their new-borns to get a healthy start in life," she said.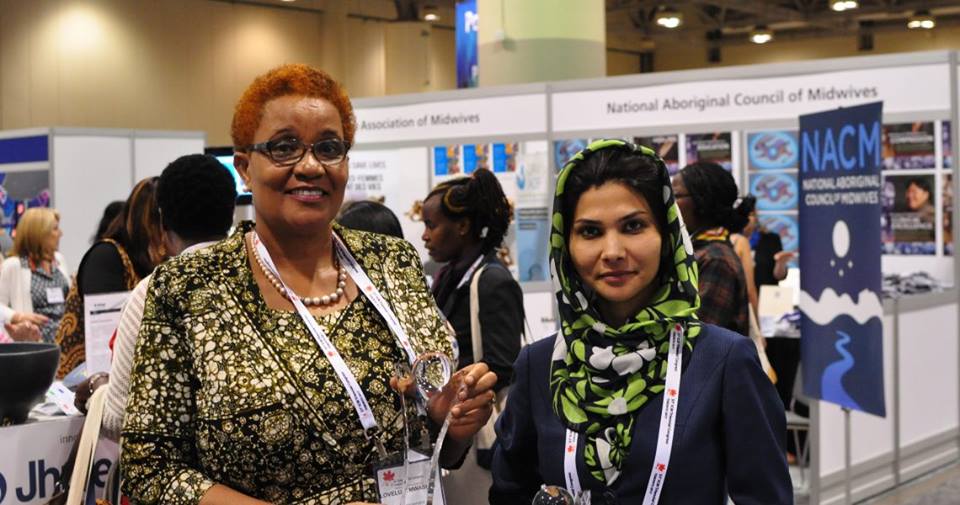 Save the Children President said she was "impressed" by the level of interest in the awards this year. Of the more than 50 nominations from 18 countries, Erb said, "It's heartening to see this clear evidence of midwives speaking up and making a difference in policies and practices that affect midwifery and the conditions under which midwives work."
Mwasha, Tanzania's winner says the award has now motivated her to pursue her passion for imparting knowledge that will boost quality healthcare for women and children in Tanzania.
"I commit to help my students discover themselves and become midwives who are competent and can confidently deliver quality maternal and new-born care," said Mwasha.
She attributes her exemplary achievements to the training she received at AKU and senior midwives she worked with at the time she began practising midwifery.
Mwasha is known to be a staunch advocate for the midwifery profession, midwives' improved working conditions and improved health for mothers and new-borns in Tanzania.
She has also been a "steadfast advocate for and mentor" to midwives through her work on the board of the Tanzania Nursing and Midwifery Council and at The Aga Khan Hospital and AKU School of Nursing and Midwifery.
"My work is an opportunity to advocate for better support and training of midwives," Mwasha said. "We work with stakeholders to help them appreciate midwives' role in supporting women's reproductive health, from community groups to members of parliament," she was quoted as saying.
Mwasha's journey
Her nursing experience was nurtured through the Bachelor of Science in nursing which she attained from the AKU School of Nursing, Tanzania Institute of Higher Education (TIHE).
In her recollections, through the Healthy Newborns Network, Mwasha says, "I wanted to be a midwife for as long as I can remember and have now been practicing this noble profession for 30 years."
"I joined the Aga Khan Hospital as the nurse manager for maternal and child health in 1990 and was appointed director of nursing and midwifery services in 2006,'' she says.
She continues, "Since then I have participated in various forums organized by the Ministry of Health to plan the country's nursing and midwifery curriculum and other strategic planning related to maternal and newborn health."
"I'm also on the board of the Tanzania Nursing and Midwifery Council, which regulates midwifery and nursing education and practices and a member and leader in the Tanzania Midwives Association (TAMA)."
"We have seen some positive results of this sensitization. For example, the country has increased its maternal and child health budget, and the Ministry has made firm commitments to strengthening the midwifery training system, increasing the number of midwives in the country, and deploying them more efficiently."
"We have initiated a dialogue for recognition of a standalone midwifery training program that would also register and regulate midwives. The Ministry of Health Community Development, Gender, Elderly and Children (MoHCDGEC) is facilitating stakeholders including the Tanzania Nurses and Midwives Council, TAMA, and other stakeholders to reach a consensus on implementation of this program."
"This initiative is very important, because public health facilities in rural areas are experiencing a severe shortage of resources – including competent midwives. This shortage contributes to underutilization of health facilities and leads to high rates of home deliveries where delivering women are attended by unskilled people."
"Consequently, services are not provided in a timely manner (or at all). Women may then not see the point of traveling to a facility and choose to give birth at home supported by a traditional birth attendant or family member."
"I plan to continue my advocacy, through TAMA, the Ministry, and the hospital, to accomplish four tasks. First, I want all to recognize that midwifery is a profession! Tanzania needs a clear-cut policy stating that midwifery is a profession in itself, not a branch of nursing,'' she advises.
"Second, schools of midwifery need to be strengthened to graduate high-quality midwives in good numbers."
"Third, facilities need to be well equipped to provide quality and dignified care to women and children. We need delivery rooms that offer women privacy and the ability for a family member to stay with the woman throughout labor."
"We need modern equipment to monitor the mother and the baby during labor and delivery. We need basic supplies, medicines, and protective gear the midwives."
Shortage of midwives
In Tanzania, 257 women and their babies die due to complications of pregnancy or childbirth which means 93,800 deaths each year, 70 percent or more of which are preventable with proven and effective interventions.
Midwives are seen as the single most important cadre for preventing maternal and new-born deaths and stillbirths. Especially in humanitarian contexts and for poor or hard-to-reach populations, midwives provide the majority of immediate care to mothers and new-borns, often without support, materials, training, or recognition.
The ICM is highlighting some of the challenges midwifery faces at the policy and facility level this week at its 2017 Triennial Congress in Toronto