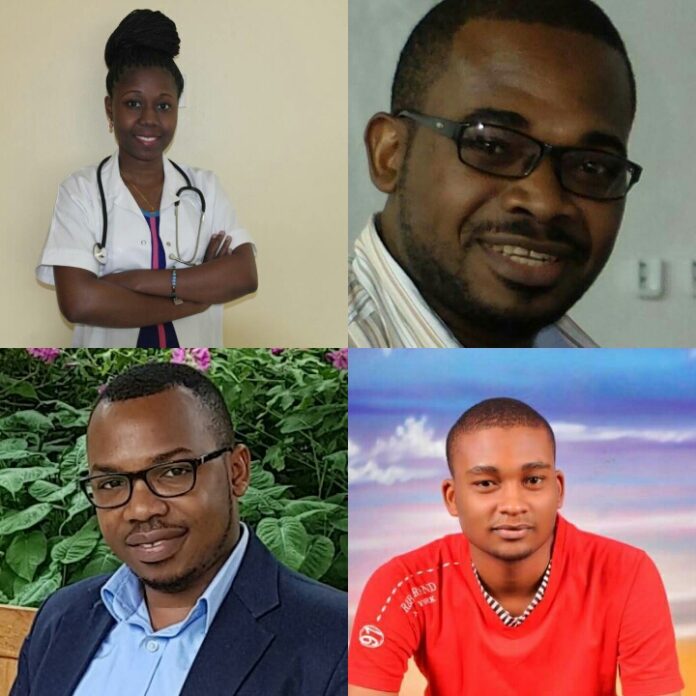 Four Tanzanian talents: one entrepreneur and three medical doctors who are also researchers—are among a pool of 1,000 global minds that will convene in Copenhagen Denmark on Sunday August 13th to present their innovative ideas on how to achieve Sustainable Development Goals (SDGs).
Dr Lameck Bonaventure Luwanda, Dr Jane George Sempeho, Mr Prince Prosper Tillya and Dr Frank Kagoro are expected to join other talents from around the world; in Copenhagen, where they will go through a facilitated process of innovation, uniquely tailored by UNLEASH and Deloitte.
UNLEASH is a global innovation lab that aims at bringing together people from all over the world to transform 1,000 personal insights into hundreds of ideas, and build lasting global networks around the SDGs. The talents are expected to form teams to explore real-life challenges before defining specific problems and coming up with preliminary solutions.
Their solutions will be tested; with leading experts and company partners, then refined, and ultimately presented to peers and panels of judges and mentors. At the end of this rapid-fire innovation process, each team of talents has a draft SDG solution, implementation plan, and presentation – getting them ready for Aarhus—a city in Denmark on the Jutland peninsula's east coast.
The UNLEASH founders believe that talents must be mobilized in order to achieve SDGs. Harnessing the next generation of leaders will be critical if this is to be possible – they bring fresh perspectives, open minds, different values, tech savviness, and an appetite for disruption.
Now, these four Tanzanians are part of this emerging pool of global think-tanks. They have shared their ideas and aspirations with MedicoPRESS. Dr Frank Kagoro, from the Ifakara Health Institute, is a student at the University of Oxford, United Kingdom, studying an MSc in International Health and Tropical Medicine.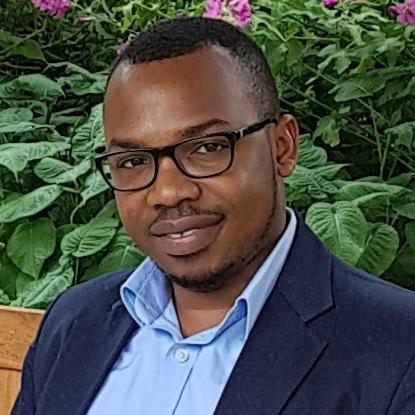 His idea, to be presented in Denmark, is based on the Global Health Information Technology (IT) Hub for Monitoring, Response to Antimicrobial Resistance and Epidemics.
Dr Kagoro believes that towards the year 2030, we need robust surveillance and support systems to measure and understand the burden of antimicrobial resistance and epidemic threats. "Leveraging the opportunities offered by innovation in IT and crowdsourcing, this burden can be measured to inform strategies for control and elimination,'' he said in an interview with MedicoPRESS.
Dr Kagoro is an aspiring public health leader with previous experience in professional, charity organizations and peer leadership in Tanzania. He saw the opportunity, applied and shared with his colleagues.
Whereas, Dr Jane George Sempeho, a medical doctor working with Amref Health Africa based in Kilindi, Tanga, is expected to present her work on Access and Utilization of health services.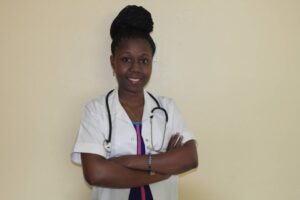 She said, "I am very much interested in access to health care in Tanzania; as it is still a challenge(not to mention the challenges we see every day on access in the place where I work) hence I decided to come up with an innovation on access."
Currently, she said, "I run a project on anti-FGM, Sexual and Reproductive Health Rights (SRHR) and Water Sanitation and Hygiene (WASH). Jane says she got to know of this opportunity through her organization.
In Tanzania, healthcare is available depending on one's income and accessibility. People in urban areas have better access to private and public medical facilities. Health insurance has only in recent years been introduced whereas pension schemes have been around longer but the limitations of either are vast and not attending to the needs of majority of Tanzanians.
For the entrepreneur, Mr Prince Prosper Tillya, who was selected on the food theme; he says, "We will go to co-create sustainable solutions which will further the 2030 agenda."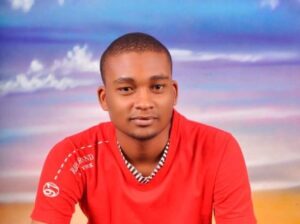 Mr Prince is currently working with Creative Inter Traders as a brand manager. "We basically deal with cosmetics and hygienic products which revolve around the Fast-moving consumer goods (FMCG) industry."
FMCG are products that are sold quickly and at relatively low cost. Examples include non-durable goods such as soft drinks, toiletries, over-the-counter drugs, processed foods and many other consumables. For a long time, he has also been engaged in food supply business; particularly on rice and wheat whole selling.
"My experience on FMCGs working closely with retailers and wholesalers has enabled me to learn one of the biggest challenges that we/they face with regards to food waste and food accessibility.
Since then, I have been working on developing a solution towards it." "Basically it's a platform which will leverage on group buying where retailers, supermarkets and overall food vendors (specifically foods that expire) they can sell their products in bulk thus they can avoid losses due to expiry which translates to food waste."
"In March, I saw the call for applications and I applied on this same idea,'' he said. I know that Unleash is an organization which aims at supporting youth with innovative ideas, prototypes or startups with less than a year and which have not secured funding.
And for Dr Lameck Bonaventure Luwanda, who has previously worked at the Ifakara Health Institute (IHI), the shortage of health personnel in rural settings in developing countries is what he wants to solve.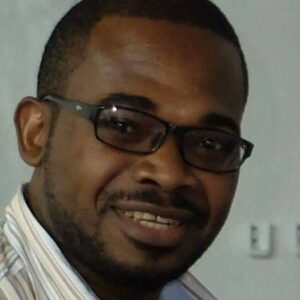 Dr Luwanda, currently at Oxford University in the United Kingdom said, "Many medical doctors in Tanzania prefer to work in urban areas and therefore rural settings have fewer doctors. In addition, research has shown that many health workers from Africa have migrated to the developed world to look for a better salary and better working conditions."
He believes that many medical doctors prefer to work in urban areas because they can work in different hospitals or health centers for extra income because of low salaries.
"Those working in rural settings end up working in one health center or hospital and earn very low. Most of the newly graduated medical doctors in Tanzania become disappointed after a short period of working in remote areas. It may be the same situation in other parts of sub-Saharan Africa," he points out.
"Most of these medical doctors and other health personnel like nurses and midwives own a personal computer and they have access to the internet through their smartphones," he said.
"My idea is to make a training package to add new skills about internet business to all health professionals which will help to increase their income." "In this way, I hypothesize that many doctors and other health personnel who prefer to live in urban areas for financial benefits would easily live in the rural areas where they are needed most and retention within the country will increase."
ABOUT THE UPCOMING SDG CHALLENGE:To realize the SDGs, it is estimated that the world will need to invest a staggering amount of between USD 5 trillion and 7 trillion per year – roughly 7%-10% of global annual GDP.
To put these numbers into perspective, total investment into the Apollo Space Program (1963-72) to put a man on the moon was approximately USD 150 billion at present value. To achieve the SDGs by 2030 will require new and innovative solutions that challenge traditional business models and approaches. Many of these solutions will need to be commercially viable as well as deliver value to society.