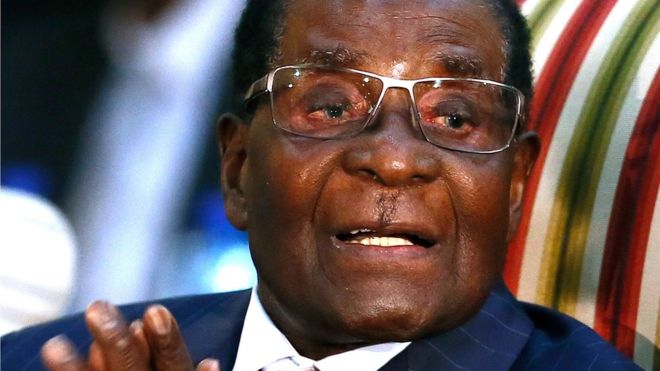 The World Health Organization (WHO) has appointed President Robert Mugabe of Zimbabwe as a "goodwill ambassador" to help tackle non-communicable diseases.
The WHO asked Mugabe to serve in the role to help tackle non-communicable diseases (NCDs) such as heart attacks, strokes and asthma across Africa.
The WHO Director General Dr Tedros Adhanom Ghebreyesus praised Zimbabwe for its commitment to public health.
The appointment of 93-year-old Robert Mugabe will cause astonishment among many WHO member states and donors, says a BBC report.
According to WHO, non-communicable diseases are by far the leading cause of death in the world, killing more than 36 million people each year.
The Guardian, has reported that the appointment has angered international rights campaigners and opposition parties, who also accuse Mugabe of violent repression, election rigging and presiding over the country's economic ruin.
"Given Mugabe's appalling human rights record, calling him a goodwill ambassador for anything embarrasses WHO and Doctor Tedros," Iain Levine, programme director at Human Rights Watch, said on Twitter.