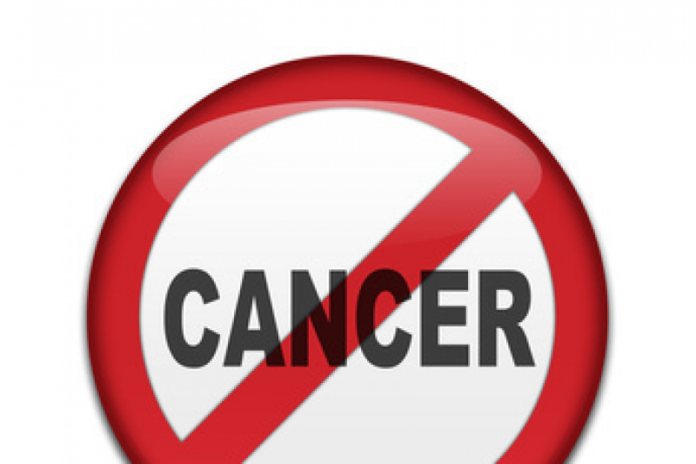 Tanzania, Uganda and Ethiopia are three countries in Sub-Saharan Africa which have been earmarked for improvement of cancer interventions by health agencies from United States of America and Switzerland.
The American Society for Clinical Pathology (ASCP), Novartis from Switzerland and the American Cancer Society (ACS) announced on November 15 that they would work together to devise a common approach to improve access to cancer treatment in the Eastern African countries.
Tanzania's cancer situation
Tanzania has seen a soaring number of cancer cases in recent years, whereby 5,529 cancer patients reported to the country's largest cancer facility, the Ocean Road Cancer Institute (ORCI) based in Dar es Salaam, whereas in 2015, the number stood at 5,244 while in 2014 it was at 4, 195. Back in 2013, the number was 3776 cancer patients.
Read: Challenges of caring for cancer patients in Tanzania
What the organizations will do
The American Society for Clinical Pathology (ASCP) said it would build healthcare capacity for chemistry analysis of cancer tissues (immuno-histochemistry (IHC) in two hospital laboratories in Ethiopia and Tanzania.
"Immuno-histochemistry is required for oncologists to treat many cancers," said the CEO of ASCP Blair Holladay.
The American Cancer Society (ACS) said it would support the training of healthcare professionals in Ethiopia, Tanzania and Uganda to ensure quality processes in the transportation of tissue samples and in the administration of chemotherapy whereas Novartis is expected to provide funding to support the technical work.
ACS is already working with oncologists at ORCI through the African Cancer Coalition project to adapt the National Comprehensive Cancer Network's cancer treatment guidelines for Sub-Saharan Africa. The focus in the coming years will be on strengthening forecasting and procurement of chemotherapy.
The organizations will also work with Muhimbili National Hospital (MNH) a 1,500-bed hospital which, although staffed with pathologists and technicians, access to sustained reagents for immunohistochemistry is an ongoing challenge.
According to the joint announcement from the three organizations, the initiative is expected to serve as a pilot for the future roll-out of similar activities to other countries as they target relieving Sub-Saharan Africa of the Cancer burden.
"A medicine is only as good as the system that delivers it," said Dr Harald Nusser, Head of Novartis Social Business.
Dr Nusser added, "Through our catalytic funding, we target projects that have an impact on healthcare providers and support patients through their journey. We hope this collaboration will provide earlier and more effective diagnosis to cancer patients, improving the likelihood for better health outcomes."
In Ethiopia, Tikur Anbessa Teaching Hospital (Black Lion) in Addis Ababa is the only comprehensive cancer center in the country. To address the lack of access to cancer services, the government has reactivated its immunohistochemistry program, and has launched an ambitious breast cancer treatment expansion program for twelve additional hospitals.
The model is expected to be an essential stepping stone toward Ethiopia's plan to open five new comprehensive cancer centers by 2020.
The Uganda Cancer Institute (UCI) is the only comprehensive cancer center in the country. Uganda plans to develop four additional public cancer treatment centers.
UCI plays a leadership role in the region and has been recently designated by the East Africa Community as the center of excellence for oncology.
As a large volume hospital and a regional leader, it is essential that UCI establishes a strong foundation of safe, quality chemotherapy delivery. ASCP and ACS are both supporting UCI's new telepathology program.
Cancer is on the rise in Sub-Saharan Africa. Approximately 650,000 people in Africa develop cancer annually, and about 510,000 cancer deaths occur annually due to limited treatment.
Cervical cancer ranks as the leading cause of cancer in Tanzania—with 1,896 cases recorded last year alone. Cervical cancer also leads in deaths for women in sub-Saharan Africa, according to Seed, Global Health.
And Eastern Africa suffers from by far the highest mortality rate in the world at 27 cervical cancer deaths for every 100,000 women – nine times the rate in the United States. Other cancers in Tanzania are Kopsi Sarcoma and Breast Cancer.
Globally, 8.2 million people die each year from cancer, an estimated 13 percent of all deaths worldwide, says the World Health Organization (WHO).
There is an over 70 percent increase in new cases of cancer expected over the next 2 decades, WHO warns. There are over 100cancer types, each requiring unique diagnosis and treatment.
More than one third of cancer deaths in Africa are from cancers that are easily preventable and/or treatable, if detected early, experts on cancer have always suggested.