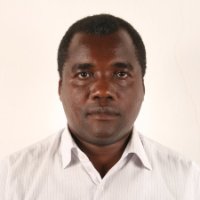 Dr Samuel Ogillo,
CEO of APHTA
Greetings from Tokyo. Today, December 14, we are witnessing major commitments by the international community to Universal Health Coverage (UHC) 2030.
In the room, at Tokyo Prince Hotel, we have Japanese Prime Minister, Shinzo Abe, several presidents, heads of state and delegations from several countries across the globe.
The UN Secretary General, António Guterres, World Bank President, World Health Organisation Director General, UNICEF Executive Director, JICA President and many other world decision makers are all here.
The world's philanthropist Bill Gates is expected to join us online, and to make a major announcement on how his foundation will contribute to the UHC Agenda.
Am happy that the UHC agenda is now becoming a reality. The slogan is: Health for All. Am really happy to be part of this historic event.
The key objective of the forum is to stimulate global and country-level progress towards UHC, including pandemic preparedness, through the joint review of UHC progress and sharing of country experiences.
As part of the private health sector in Tanzania, I can say we are already part of this UHC agenda, by 100 per cent. The UHC Partnership, the country level resource of UHC2030, will also be present by showcasing country experiences across its current 28 members.
We, in Tanzania, as the private health sector, can take it forward if we agree to serve the people with National Health Insurance Fund (NHIF) and other insurance cover. But also, delivering public health goods for free.
By public goods, here I mean Maternal and New-born Child Health Services, Family Planning, immunization, antenatal and post-natal clinics and monitoring, HIV/AIDS Services, Care and Treatment, TB Services and so on. These are essential in the UHC.
Achieving this goal will depend on the extent to which the private sector will work in synergy with the government. Here, the government gives commodities while the private sector pays the HRH, space and utilities, which is the most expensive part of the services. At no cost. The private sector deserves praise for this. The government ought to appreciate.
To boost this, the government must set up and deploy the policy to ensure insurance cover is mandatory. We will ensure that we provide quality affordable services.
Dr Ogillo is the CEO of the Association of Private Health Facilities of Tanzania (APHTA)