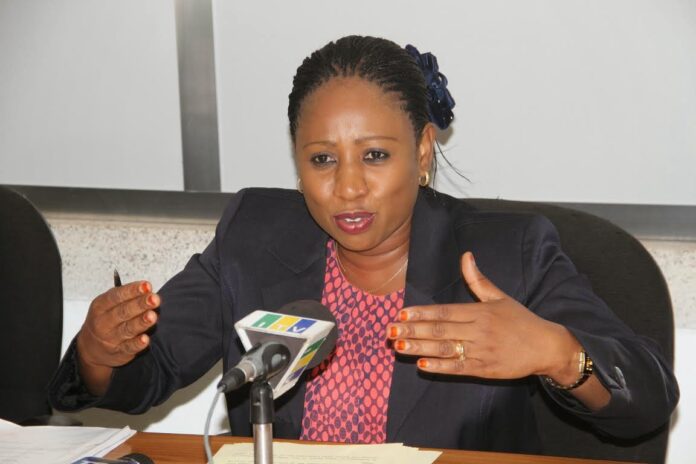 Health Minister Ummy Mwalimu has directed that specialists working and the patients admitted in the department of Internal Medicine of the Muhimbili National Hospital (MNH) must be relocated to a new medical centre at Mloganzila on the outskirts of Dar es Salaam, along Morogoro Road.
The Minister announced on Wednesday January 10 that all the patients in wards 3, 4, 5, 6, and 8 (except those in ICU or requiring special attention) of MNH's Internal Medicine Department must now be shifted to Mloganzila with immediate effect.
She called on medical-officers-in-charge of regional referral hospitals in Dar es Salaam and other district hospitals across the country to start referring patients to the internal medicine specialists at the Mloganzila facility, known as the Muhimbili University of Health and Allied Sciences (Muhas) Academic Medical Centre (MAMC).
According to the minister, doctors, nurses and other medical staff at Muhimbili who will not get the chance to be relocated to Mloganzila, will now be redistributed to other regional hospitals in the country as per procedures set by the President's Office Regional Administration and Local Government.
The Minister's statement, came at a time when the Medical Association of Tanzania (MAT), was set to hold a symposium to discuss the best ways to redistribute doctors/ specialists in regional hospitals across Tanzania.
The symposium, which was scheduled for Thursday 11th January, was later postponed just a day before, citing reasons that were beyond the association's control.
"Due to reasons beyond MAT's control, the symposium planned on Human Resources for Health (HRH); focusing on the best approach for redistribution of doctors in Tanzania, will not be held until further notice," said an announcement by MAT.
"MAT's intention was to gather opinions from the medical fraternity and find the best ways to give advice; following the announcement made recently by the Ministry of Health, Community Development, Gender, Elderly and Children,' MAT added.
Ahead of the postponed symposium, which was supposed to take place in MNH Halls, came a statement from MNH authorities on Wednesday 10, saying the relocation of patients had been ongoing since last year.
"MNH started implementing the directive at the beginning of December 2017. By January 9, 2018, 80 patients had been shifted to MAMC from Mwaisela ward. Today, 40 more patients have been shifted. More 40 will be shifted the following day,'' said a statement released by MNH authorities.
During a tour of MAMC on the same day, Minister Ummy Mwalimu told journalists that 270 patients must be relocated, as she announced further plans by the government on redistribution of specialists from Dar es Salaam to regional hospitals.
Why relocation, challenges ahead
MAMC is located in Kwembe on the outskirts of Dar es Salaam. The multi-billion shilling hospital was partly built using a soft loan from South Korea, however, since its official opening, in Nov 2017, the facility has not been receiving patients as it's supposed to. It has also been facing management and human resource challenges.
Read: MPs say Muhas project 'risks being a white elephant'
President John Magufuli who launched it, has since asked the stakeholders concerned to meet and explore the best management system needed for the facility.
Retired Professor of Muhas, Zulfiqarali Premji recently advised on how the Mloganzila Medical Centre should be managed. He said, "What Mlongazila needs is an autonomous committee that will have its own CEO and management team."
In his article, titled: Operationalization of Mlonganzila Hospital a major challenge, Prof Premji cautioned, "Muhas does not have the expertise or experience to manage a big hospital. The hospital should be under the Health ministry, with a memorandum of understanding (MoU) with Muhas thrown in."
"Anything short of this would undermine Mlongazila Hospital's full potential, 'noted Prof Premji who now lives in Canada after having worked at Muhas for a long time.