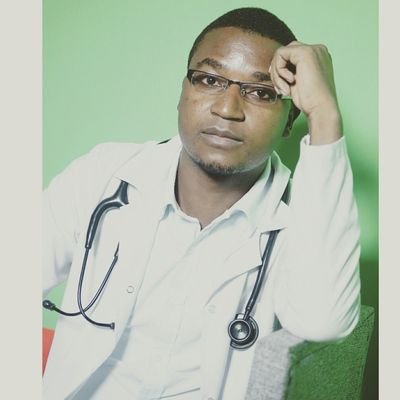 Dr Chris Peterson
For a long time, I have looked at cancer statistics in Tanzania and paused. Yet, at times I wonder if indeed the data therein paint a true picture of the country's cancer burden or not.
For this reason, it was encouraging to learn recently, through the Health Minister Ummy Mwalimu, that the government recognizes the need for Tanzania to have a population-based cancer registry and cancer treatment guidelines.
As she spoke to the press ahead of World Cancer Day, the minister released new government statistics on the state of cancer in the country but she admitted; the data was "health-facility-based."
Her response on the gaps in data collection and the need for the country's cancer registry was prompted by a local journalist who questioned the accuracy of the statistics that have always been issued by the government to describe the cancer burden.
Data she released showed that over 50,000 cancer cases are diagnosed in Tanzania each year. But only 13,000 of those diagnosed with the various forms of the disease report to hospital for treatment.
"Only few patients make it to hospital,'' she remarked. "May be most of them end up in the hands of traditional healers. There is need to account for these numbers,'' she emphasized.
Globally, each year approximately 650,000 Africans develop cancer and about 510,000 people on the continent die from the disease. Reports show that in the next five years, new cancer cases will rise to one million annually.
Taking into account the minister's view and looking at what locally collected statistics entail, I believe, at this juncture, that resources allocated for cancer interventions in Tanzania are not set according to standard and well-researched priorities.
And, to be able to intervene soberly, certain questions must be addressed now. Such as, "Which parts of the country are affected by what cancer and how. Where are resources needed most, what and how?"
This would help those who wish to intervene, get a clear picture and the actual data upon which they must base the allocation of resources for both prevention, diagnosis and treatment. And , there is no better time to act like now.
But above all, clear guidelines are needed in an effort to streamline the treatment practice for cancer at health facilities that provide such services, more so on how palliative care services are administered.
This cannot be achieved by the government alone. A collective effort is needed—stakeholders, well-wishers, civil society and companies can contribute to this.
The good news I stumbled on this week
That said, I recently read about a new cancer initiative that's taking shape in Eastern African countries, spearheaded by the American Society for Clinical Pathology (ASCP), the American Cancer Society and Novartis Social Business, starting in Ethiopia, Rwanda, Tanzania, and Uganda.
In the article peened by the chief medical officer of the American Society for Clinical Pathology, Dan A. Milner, Jr, MD, I got the impression that a common approach is being developed to improve access to cancer treatment in these African countries. This is a welcome development.
Their objectives; to strengthen the continuum of care for cancer patients, training health workers for better diagnosis, improving access to treatment through to advocacy for national cancer treatment guidelines are coming at a time of great need.
I am impressed by the division of labour of some sort. That the ASCP targets improving the diagnosis requiring immunohistochemistry. They want to achieve this by building healthcare capacity for immunohistochemistry analysis in six hospital laboratories in Ethiopia, Rwanda, Tanzania, and Uganda.
Whereas, in the same African countries, the ACS wants to intervene by providing training for health-care professionals, working to ensure an efficient transportation of biopsy samples and in administering chemotherapy. And finally, it's about Novartis which would provide the funding.
This kind of synergy is predictably going to complement what the government of Tanzania is doing now to strengthen the domestic capacity to finance the Ocean Road Cancer Institute (ORCI); with the goal of improving services.
But also, this collaborative work by American and Swiss organizations comes at a time of great need—just as I said at the beginning of this piece—for a cancer registry.
I remember attending a training in Dar es Salaam last year, where the agenda of developing a cancer registry took centre-stage.
Through this training, I got to mingle with cancer specialists from the London-based Royal College of Physicians (RCP), the ORCI and Kenya's main referral Kenyatta National Hospital who had camped in the city.
It was a medical training fellowship sponsored by the East Africa Development Bank (EADB) for oncologists from Tanzania and Kenya. I have written and studied a lot about cancer.
To me, it was a timely opportunity to learn more. That was also the moment I got to hear of the good news that a population-based cancer registry would be on the way.
Read: Tanzania to set up population-based cancer registry
However, as the training progressed, I took time to reflect on how the local cancer experts described cancer statistics.
One that I still recall until today was Dr Nazima Darsee, the head of academic unit at the ORCI who said, "Currently, we are forced to rely on hospital-based cancer registries and other centres that treat cancer across Tanzania. The problem is further compounded by the fact that Tanzania has a few pathologists."
Dr Darsee was quite optimistic that if a population-based register would be in place—as being worked on by stakeholders and the government—this would help reveal the burden of the disease in the country and therefore make interventions maximal.
I await, with baited breath, when a population-based cancer registry would be unveiled in Tanzania.
The author is a Medical Doctor and Public Health Advocate in Tanzania. He regularly writes on oncology issues for The Citizen newspaper.