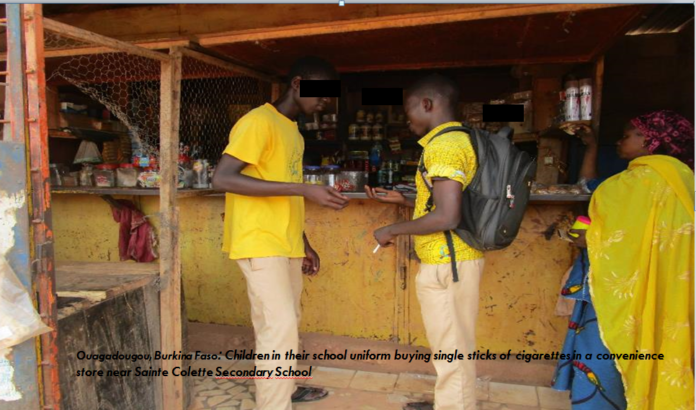 Dr Syriacus Buguzi
Cape Town. As the World Unites for a Tobacco Free Generation at a global conference in Cape Town, South Africa, reports show the tobacco industry is also investing heavily in the counter efforts by devising ways of expanding its business. "The tobacco companies are now seeing treasure in the young generation. One way is by marketing cigarettes around schools," says Mr Leonce Sessou from the African Tobacco Control Alliance (ATCA).
The various ways that tobacco companies work out their way into this market are detailed in a report, titled "Tiny targets: Tobacco industry targets schools in Africa," which involves five African countries: Nigeria, Benin, Burkina Faso, Cameron and Uganda. The report, presented to 20 African journalists ahead of the 17th World Tobacco Conference on Tobacco or Health (WCTOH) in Cape Town, shows that among young Africans, tobacco consumption is increasing.
What is done is this, says Mr Sessou says. "These companies systematically target children as young as 6 years old around schools to encourage initiation and smoking. "They consider children as a reservoir of replacement smokers. These companies violate their own codes of conduct; they are guided by profit motives, not public health.
Researchers found high density of cigarette sale outlets around schools, such as push carts, kiosks, supermarkets, convenience stores, coffee shop. The sale of single cigarettes is one aspect. In almost all sale points of cigarettes sell single sticks. Sale of flavoured cigarettes, there is outdoor advertising on structures or buildings, sidewalks of stores, umbrellas, windows or doors of stores and display on the counter, display behind the counter, display of non-tobacco products with cigarettes.
Due to this, the researchers say, statistics from the 5-country report indicate that 21 percent of boys and 13 per cent of girls use any kind of tobacco products whereas in general, the smoking prevalence is estimated to be 21 percent among adult males and 3 percent among adult females in Africa.
World is stepping in
The Director General of the World Health Organization (WHO), Dr Tedros Ghebreyesus says it is now time for leaders to implement strong policies proven to protect their citizens from tobacco. He announced, at a press conference in Cape Town, the WHO's commitment in working with partner organizations to curtail the efforts by the tobacco industry to accelerate tobacco consumption.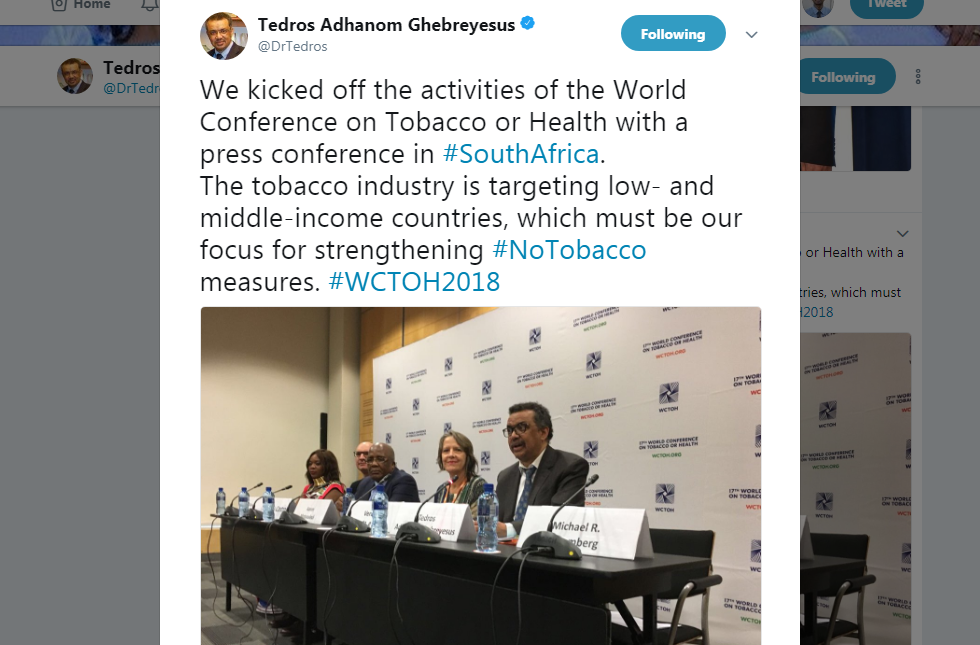 Then, a new global initiative to expose how the tobacco industry targets children was launched. It's the Stopping Tobacco Organizations and Products (STOP); which is expected to serve as a global watchdog that will aggressively monitor deceptive tobacco industry tactics and practices that undermine public health.
At a press conference to announce the initiative, Dr Tedros was flanked by the WHO Global Ambassador for Non-Communicable Diseases(NCDs) and Bloomberg Philanthropies Founder, Michael Bloomberg, who said, "We cannot stand by as the industry misleads the public in an effort to get more people hooked on its products—and this global watchdog will help us fight back."
STOP is touted as measure to help ensure the public and policy makers know the truth about the tobacco industry and its…deceptive practices around the world. With an initial $20 million investment, STOP is expected to support the creation a global monitoring system that complements existing efforts in identifying industry deception.
The tobacco industry is now funding campaigns such as "Smoke-free world." This is seen as a cynical attempt by tobacco companies to re-brand themselves as "responsible" and "legitimate" contributors to the public health debate.
And according to the Head of the WHO FCTC, Dr Vera Luiza, the rise in tobacco industry interference in public health policy is a reaction to the progress made in tobacco control over the last decade."As progress accelerates, globally to protect health and economies from devastation of tobacco use, so the tobacco industry is stepping up efforts to promote and extend its market by all means," warns Dr Luiza
Tobacco use kills more than seven million people worldwide each year. To save lives, governments across the globe are being called upon to stand up to the tobacco industry and fully implement the proven strategies called for by the tobacco control treaty, the Framework Convention on Tobacco Control. These include significant tobacco tax increases, comprehensive smoke-free laws, advertising bans and large, graphic health warnings.
Role of the media
To respond to the expanding tobacco industry on the continent, 20 African journalists from countries such as Tanzania, Uganda, Kenya, Benin, Ivory Coast, Ethiopia, Nigeria as well as Benin and Cameroon met to groom their reporting skills on how tobacco affects health, the environment, economy and hampers development in general.
Various reports indicate that cigarette smoking in western countries is declining whereas it is now increasing in Africa and most other developing countries. Health campaigners and anti-tobacco activists say that smoking's continuing fall in popularity is due to a combination of tough measures, such as price rises and the introduction of plain packaging, and mass media campaigns urging people to quit.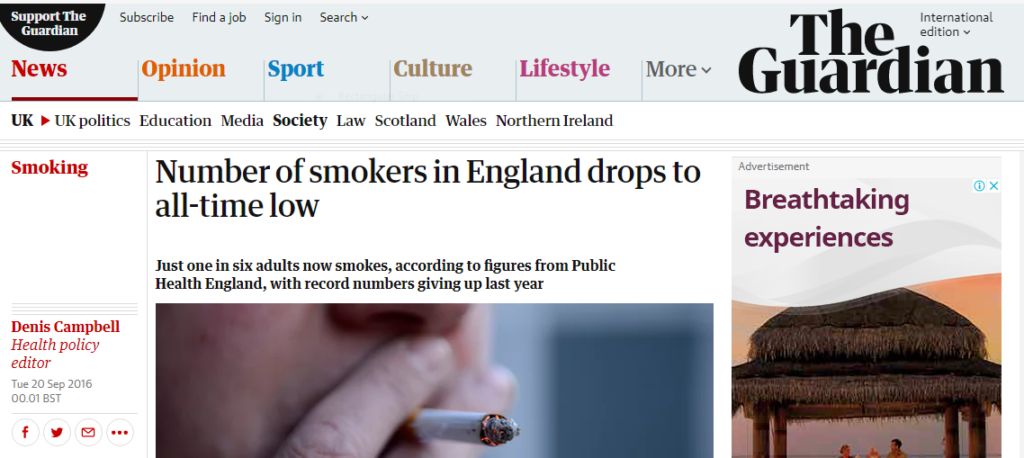 The Executive Director of the African Tobacco Control Alliance (ATCA), Mr Deowan Mohee says now tobacco companies are searching for markets in Africa, where there are no enough control measures and tough legislation as they look forward to expand their business.
Read: Africa: Tobacco Industry Targets Africa Markets
"It's important for the journalists in Africa to look into how this will affect the continent, given the health risks and the poverty situation that researchers say has already affected many people on the continent," says Mr Mohee.