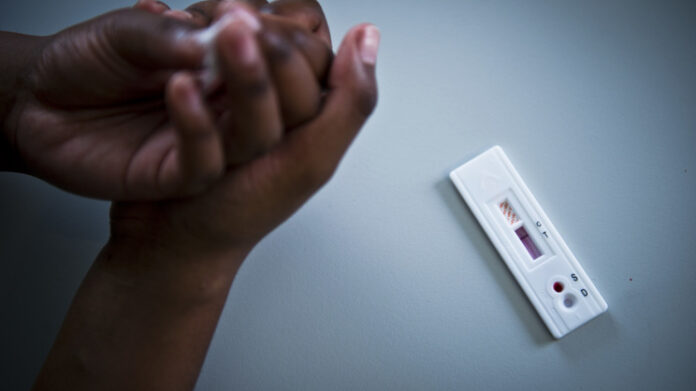 Medical Writer, Medico PRESS
Dar es Salaam. Amid the growing momentum against new HIV infections around the world, Ms Inmi K Patterson, a U.S envoy in Tanzania had positive words for HIV-positive as well as HIV-negative individuals, as she spoke to the Tanzanian government and its people.
But, her words did not come as consolation to the people and a country that has seen the highs and lows in the struggle against HIV and AIDS. Over 1.4 million Tanzanians are living with HIV, says Tanzania's Commission for AIDS (Tacaids).
She spoke at the moment of high celebration as Tanzania and United States marked 15 years of alliance in the fight against HIV and AIDS, central to which was the work being done by the U.S. President's Emergency Plan for AIDS Relief (PEPFAR).
The country's Prime Minister, Kassim Majaliwa and the Minister of Health, Community Development, Gender, Elderly and Children, Ummy Mwalimu were present at the anniversary celebration.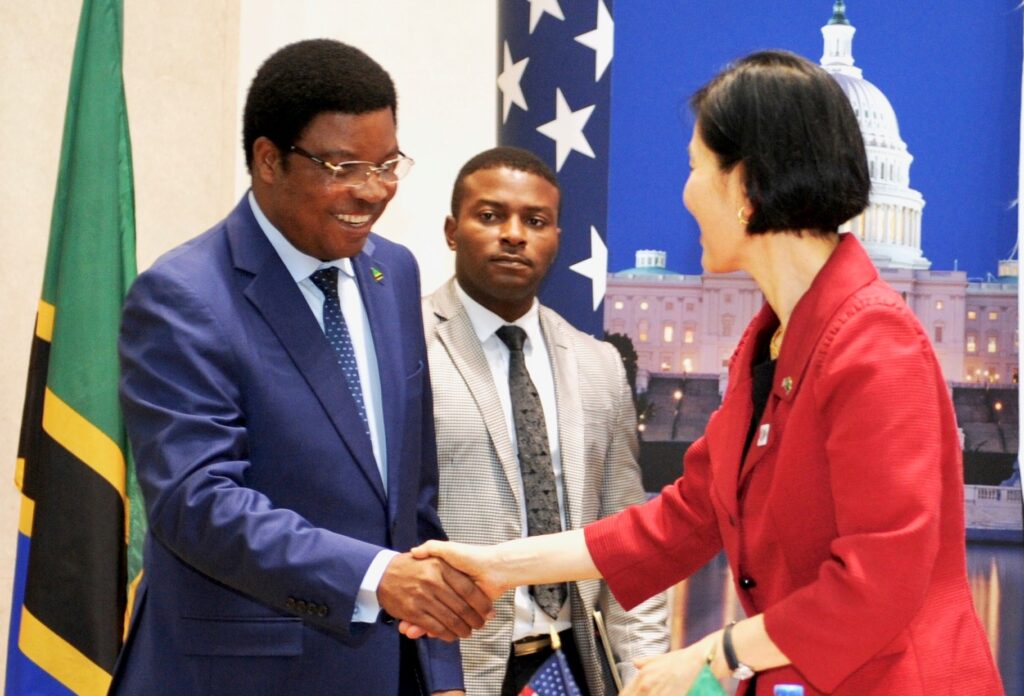 Now, Ms Patterson was charting the way forward, saying "… we will work with you all and with people living with HIV across Tanzania to tell positive stories: stories of people living with HIV who were once weak and sick but who are now strong and healthy,'' she said and went on…
"…stories of people who got tested early and began treatment before ever feeling sick, stories of HIV-positive people who have taken lifesaving medication to protect their spouses, and stories of HIV-positive mothers who have taken lifesaving medication to protect their babies."
But men have to wake up
When the country's Prime Minister, Kassim Majaliwa took to the podium, it was his moment to tell all men in Tanzania to wake up and get tested.
"We have a problem with men when it comes to HIV testing here in our country. Quite often, when wives tell their husbands to go for an HIV test, there is usually some dilly dallying. It's now time to change that,'' said Mr Majaliwa.
In June this year, the PM said, he would officiate a national HIV-testing campaign in the country's capital Dodoma, and the focus would be on sensitizing more men to get an HIV test.
Experts say in order to control HIV and AIDS, it is critical that all Tanzanians living with HIV get tested, learn their status, and begin lifesaving treatment.
But, Tanzania cannot do this alone. The country relies heavily on donor support in the management of HIV/AIDS, with as much as 97.5 percent of the funding coming from foreign donors.
Since PEPFAR was inaugurated by President George W. Bush in 2003, the United States Government has invested more than $4.5 billion (about Sh10.26 trillion) to stop the transmission of HIV in Tanzania.
But, how was life before PEPFAR?
Here again, Ms Inmi Patterson, the acting US Ambassador to Tanzania, says it, "Before PEPFAR began, an HIV diagnosis was a death sentence in Tanzania and across southern and eastern Africa,' she says.
"In the 1990s and early 2000s, few people got tested for HIV; and only about 1,500 people in Tanzania were able to access treatment,'' recalls the envoy.
Time is now
"This is the first time in modern history that we have the opportunity to control a disease without a vaccine or cure,'' she hints and adds a word of caution, though.
"However, we are not there yet, and getting there will require concerted effort from all of us, including PEPFAR and its partners, the Government of Tanzania, civil society, and all Tanzanians," she urges.
"Getting tested is like taking off a blindfold. It doesn't change where one stands; it doesn't change whether one has HIV or not. But getting tested opens one's eyes and is the first step towards avoiding needless death and stopping the spread of HIV to others,'' says Ms Patterson.
Can self-testing work?
The Tanzanian government said on Thursday May 31 that it would review its laws and allow individuals to test themselves for HIV.
The Minister of Health, Community Development, Gender, Elderly and Children Ms Ummy Mwalimu said that the current laws of the land do not allow individuals to do self-testing.
"We have communicated this with the Attorney General. We are now looking at how to amend the law and enable people to test for HIV very fast,'' said Ms Mwalimu.
"This time, we want to allow people to use testing items that can detect HIV in their saliva. Through this, one can then go to a health facility and confirm the results and possibly be put on ARVs,' she said in parliament.
The US government, trough PEPFAR, is now supporting 950,000 Tanzanians on lifesaving medication (antiretroviral treatment), with a goal of reaching 1 million Tanzanians on lifesaving treatment by end of 2018.