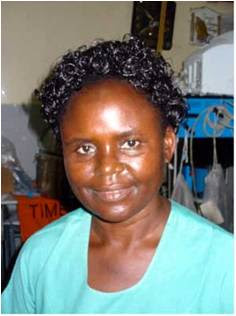 Medico PRESS
Arusha. Senior Paediatric surgeon, Dr Catherine Mung'ong'o was picked to lead the Tanzania Surgical Associations (TSA) as surgeons from the country and beyond convened at a meeting in Arusha, Tanzania.
During the gathering, inspired by the theme, "Scaling safe Surgery in urban and rural populations in Tanzania," surgeons from Tanzania and across Africa discussed on how to curb the shortage of the experts in their countries.
There was a consensus to scale up a regional project, SURG-Africa, under which, qualified surgeons are expected to be deployed to rural areas to train and mentor junior doctors in an effort to bridge the gaps.
SURG-Africa is expected to scale up the delivery of accessible, elective and emergency surgery at district hospitals to national level programmes in three African countries: Malawi, Zambia and Tanzania. Scalable models will also be developed in up to seven other African countries. ​​
The four-year project, which is funded by the European Union's Horizon 2020 Programme, will initially cover two countries; Malawi and Zambia. The broader aim is to increase the number of surgeons to serve in the peripheral (rural) areas.
Currently, Tanzania's ration of surgeons per population is (0.4/1,000) against Kenya, which is 3/1,000, data issued at the meeting in Arusha show. There are only 350 specialised surgeons in a country of 50 million people.
At the start of the meeting, jointly organized by the Tanzania Surgical Association (TSA) and Tanzania Orthopaedic Association (Tao), the experts said the shortage of specialists impacted heavily on delivery of health services.
Only about 50 per cent or less of them directly handle patients, with the majority of them working in the big cities, especially Dar es Salaam.
A good number of Tanzanians were operated on by medical officers and assistant medical officers instead of the highly qualified specialists.
Read: This time 7 years ago in Tanzania—a real life story of Assistant Medical Officers
"The rest [of the surgeons] are involved in administrative work,'' said Dr Paul Marealle, the outgoing TSA president.
The incoming President, Dr Mung'ong'o said the shortage of surgeons was more pronounced in regional hospitals, other than Dar es Salaam, and in the districts, some of which she explained, do not have such any specialist.
She noted that the situation is equally worrying in many private hospitals, with the gap being much more felt in paediatric surgery where there are hardly any at the sites.
A senior surgeon, Prof Charles Mkony said surgery needed facilities to undertake delicate operations and that there should be deliberate plans to train as many as possible and invest in facilities as much as possible.