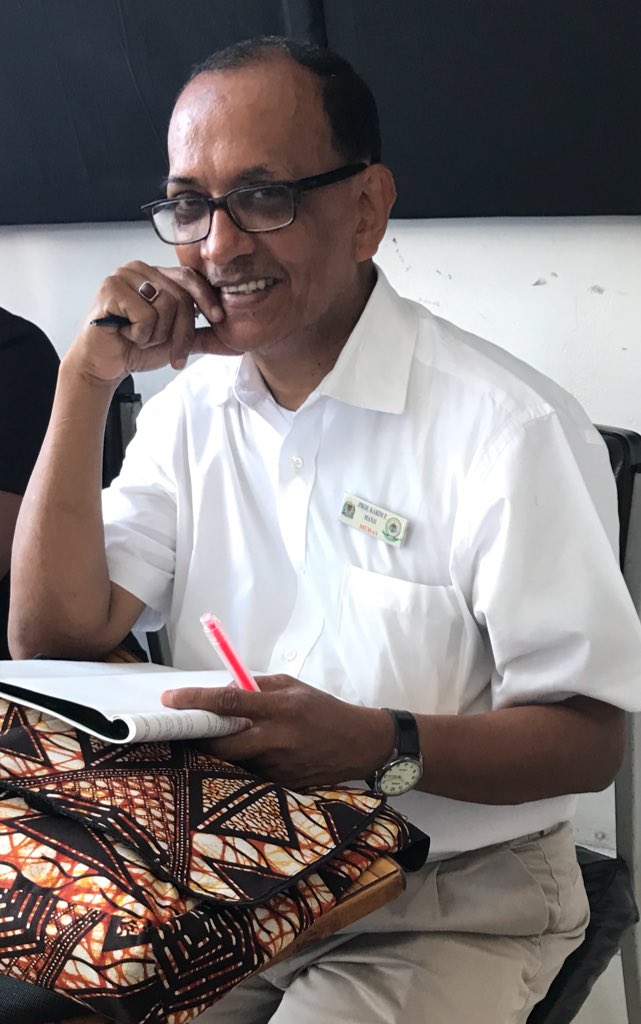 In THIS AUDIO, click HERE,
Karim Manji, a Professor in Paediatrics and Child Health at Muhimbili University of Health and Allied Sciences (MUHAS), speaks of his experience in researching and helping children living with Autism in Tanzania.
Today, on Wednesday June 6, he delivered a Professorial Inaugural Lecture at MUHAS, in a packed hall; where government officials, researchers and medical students gathered.
He gave a narrative of how he has been attached to the children with autism, what inspired him to study their condition and what the future holds for autism in Tanzania and Africa at large, through his paper, "Gaps in Knowledge, Prevalence and Care of Children with Autism in Tanzania.' His findings were published in Tanzania Medical Journal.
"Children with Autism and other disabling conditions are discriminated and considered to be useless," he began and continued.
"These groups of children are deprived of any treatment or therapy and end up in institutions enduring terrible suffering for the rest of their lives."
"Though it is very difficult to find specific data on the number of children affected by Autism in Africa, the number of diagnoses is rising, and is now higher than it has ever been before."
It is still poorly diagnosed and poorly managed. This serious developmental disorder has social, societal, educational, psychological and economic impact on the family.
In Tanzania, like many other African countries there is scarce data, and most of these are from South Africa or Nigeria, with a few elsewhere, scattered.
There is very little information on risk factors, knowledge and interventions. There are no translated and validated tools, and lack of expertise.
The typical situation is a late diagnosis of a male child, who is unable to adjust in school and is non-verbal. An Mkorofi (stubborn and misbehaved), most likely has seizures and may be from a higher socio-economic background.
Most often lives with mother and maternal grandparents with minimal support from fathers. Interestingly, the end phenotypes point more towards the father, than the mother.
"Only recently in the "Lancet" the U.K. reported approximately 2 percent of boys have an autism spectrum disorder, and that is truly catastrophic."
"Third world nations in Africa or in Asia don't have that kind of collecting power, to go out into the community and really get good statistics for us, and the little bit that we do know would indicate that it's every bit as bad if not worse than in those nations."
Any organizations helping them in Tanzania?
"Autism Connects is an organization which works with Gabriella and other 10-15 ceentres in Northern Tanzania to empower them with skills and training of teachers specialized in Autism."
"This organization conducts workshops and onsite training. Four workshops are conducted annually, there is a sponsored outreach program to the rural villages and have developed simple tools for primary caretakers and teachers as well as for public, so as to raise awareness among the community."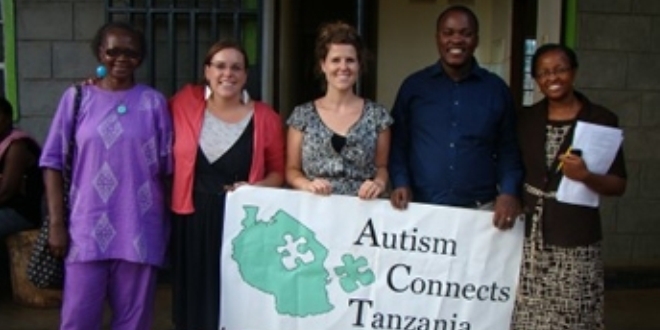 "At the Muhimbili National Hospital (a tertiary hospital in Tanzania) interviews with psychologists and psychiatrists revealed that they had seen many children with suspicion of Autism, but were not fully engaged in their follow-up or in their therapy at any appreciable level."
"An attempt at having a database and following these children closely is being done, but severe lack of human resources in the department including speech and behavioral therapists made it even more difficult, with huge burden on the existing staff to handle psychiatry patients, those with substance abuse and even those with organic disorders such as epilepsy."
"A research to determine the phenotype as well as genetic mapping in proposed by a PhD student revealed that there are several centers for special needs and these children are clustered together with those of mentally challenged and cerebral palsy."
"Data from the Directorate of Mental Health at the Ministry of Health and Social Welfare indicate that Childhood Mental health is not yet given much importance and seeking care for children with mental disabilities is still not much sought. In the available information, the data enumerated MR, CP and other disorders."
"In the other disorders, Autism featured as one of the conditions, thus indicating that we may be actually missing many "other" children in the community and/or mislabeling several others.
Data from Ministry of Education…
8 public schools registered for educating children with Autism
15-20 privately owned Faith Based Organizations and unregistered centers which cater for these children.
Some of the good schools and resource centers have relatively and understandably high fees, whereby an average Tanzanian family may not be able to afford.
Some of these schools have visiting scholars and teachers and volunteers who come for short periods of time to train and volunteer during the summer holidays in the care of thesechildren.
• This highly appreciated activity is however not sustained due to various reasons, and due to lack of a sustainable long-term program in the country.
The total number of children in the 8 government schools is 105 (male 75 and female 30).
One of the Government run centers at Patandi, Arumeru district, Arusha region has a teachers training centre for special needs education at certificate level and diploma level.
There is also a degree course offered at St. Sebastian College in Lushoto district, Tanga region.
In the efforts to improve diagnosis and raise awareness the MEVT (now known as the Ministry of Education, Science and Technology) is planning to establish Education Support Resource and Assessment Centers (ESRAC) in all the Districts in the country, which will start as a national base from the BRAIL press at Uhuru Primary School in Dar-es-salaam, subject to availability of funds.
One of the challenges mentioned by all the stakeholders referred above is that there is a great need to have more qualified persons in Special Needs Education and that the availability of experts to provide a fairly accurate diagnosis and its ramifications.
One senior official is quoted "Autism is poorly recognized, and clumped together with other children who have Cerebral Palsy, Mentally Challenged or other disorders".
Interviews with 4 renowned Pediatricians in Dar-es-Salaam, two each from private and public centers, echoed the same feelings that this condition is probably increasing, but is still unrecognized and facilities or centers to cater for them are lacking.
Gaps in awareness
It is evident that there is a serious deficiency in the awareness, facilities and human resources for children with Autism in Tanzania.
There have been good attempts by parents to come together and form an association of parents with children with Autism, and this needs support and encouragement.
There is a serious lack of human resources and ongoing capacity building of caretakers among the schools surveyed and authorities of the schools interviewed.
Global imbalances…
…it is worthwhile quoting Tomilson and Swartz who in 2003, found that out of a total of 764 journals about infant health surveyed 78% were from North America and 16% from Europe, only 4% were found to come from the rest of the world.
However 90% of the world's children are born in countries which are termed "low income" or developing.
"It is clear that there is an imbalance of knowledge about infancy worldwide: Most infants are born in poor countries, and most of what we know about infant mental health comes from wealthier countries."
For much more on Professor Manji's Lecture, download HERE.