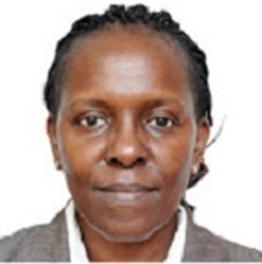 By Lugome Koku, Medico PRESS
Dar es Salaam. A senior psychiatrist at the Muhimbili University of Health and Allied Sciences (Muhas), Professor Sylvia Kaaya, is one of the six individuals who are expected to be awarded honorary degrees by a US-based College, Dartmouth.
America's oldest college newspaper The Dartmouth said Dartmouth is expected to award the honorary degrees to the six individuals, including Prof Kaaya at the upcoming Commencement ceremony on June 10.
Kaaya has been described as one of the 60 mental health specialists in Tanzania who focuses on developing practices that can benefit countries with limited resources.
The Dartmouth, reported that Prof Kaaya connected with Dartmouth through the DarDar partnership which was founded in 2001 to connect Geisel and MUHAS; to tackle global health challenges.
She is known for having developed and evaluated socio-cognitive theory school-based interventions for sexual health and prevention of HIV/STIs targeting young urban adolescents in Tanzania.
What the recipients will get
Each of the recipients are expected to be awarded a Doctor of Humane Letters. The recipients' professional experiences cover several industries, ranging from entertainment to public service to medicine.
Among other expected recipients, are Dartmouth trustee and retired Goldman Sachs partner Peter Fahey, former congressman and representative to the United Nations Frank Guarini, global public health practitioner and surgeon William Holmes, actor, producer and writer Mindy Kaling and co-founder and co-executive chairman of the Carlyle Group David Rubenstein. Kaling will also deliver the Commencement speech.
Prof Kaaya is currently serving her last triennium as the Dean of the School of Medicine at Muhas, where she continues to have protected time to conduct research and work with interested partners as well as providing support, and mentorship for junior colleagues with whom she works.