Researchers in Tanzania are beginning to benefit from domestic investment efforts in COVID-19 research following the announcement of eight recipients of the Sh100million research fund donated by the family of retired Tanzanian leader and former secretary general of the Organisation of African Unity (OAU) Dr Salim Ahmed Salim.
The research fund was unveiled last year in memory of Dr Salim's wife Amne Salim who died of COVID-19 in October 2021 as Tanzania and the rest of the world battled the pandemic. This comes at a time when the country needs evidence-based answers on how COVID-19 has affected its population.
As of February 2022, there have been 32,920 confirmed cases of COVID-19 in Tanzania with 778 deaths, reported to WHO and a total of 2,431,769 vaccine doses have been administered until 27 December 2021.
The winners of the fund were announced in Dar es Salaam on Thursday February 3 by the Muhimbili University of Health and Allied Sciences (MUHAS) after a review of 24 proposals submitted at the end of last year.
"The proposals will immediately be provided with the allocated funds so as to allow the [recipients] to commence their studies that has to be completed by October 2022,'' said MUHAS in a statement read by the Deputy Vice Chancellor – Academics, Research and Consultancy Prof Apollinary Kamuhabwa.
The funding initiative, named "Amne Salim Fund For COVID-19 Research" aims to support clinical and scientific research on COVID-19 in Tanzania and increase the quality of local research on the pandemic to help generate knowledge to inform policymakers, according to Kamuhabwa.
Amne Salim, who carries the name of the fund, was an active supporter of Africa's liberation. The seed fund of Sh100million was donated to MUHAS to support research on the pandemic, with the aim of raising more funding and rallying support from other interested local funders.
Speaking at MUHAS during a brief ceremony to present the awards to researchers, the son of Ahmed Salim, revealed that in the wake of the efforts to raise domestic funds to support science on COVID-19, another local organisation has shown interest to team up in the cause.
"It is in this spirit as well that I'm pleased that we have added a new partner to our mission. The Karimjee Jivanjee Foundation has also agreed to donate funds to our cause,'' said Ahmed Salim.
"The purpose of providing this fund is to help researchers better understand COVID-19 and later be able to help the community and all that can be done by science alone," Ahmed Salim told a gathering of researchers.
The MUHAS Vince Chancellor Professor Andrea Pembe said he strongly wishes that the researchers who received the award, go further to the point where they could get the largest grants to do research around the world in collaboration with the world's leading researchers.
Alphoncina Kagaigai, from MUHAS' Department of Development Studies is one of eight researchers who received funding. She hopes to do more research, focussing on healthcare providers especially in mental health.
Her research, is titled: Magnitude of Mental Health Challenges and Associated Risk Factors Among Healthcare Workers During the Covid-19 Pandemic: A Case of Tanzania Health Facilities.
"I would like to know more about how much health workers were affected while providing services to COVID-19 patients," she told MedicoPRESS, adding: "My research could help to provide direction on what to do in the event of such pandemics and how health workers must be prepared for such eventualities."
Prof Karim Manji, from the Department of Paeditrics and Child Health says he was motivated to apply for the fund and carry out a study in Ugunja to try and help communities and policymakers understand how COVID-19 affected certain sections of the population.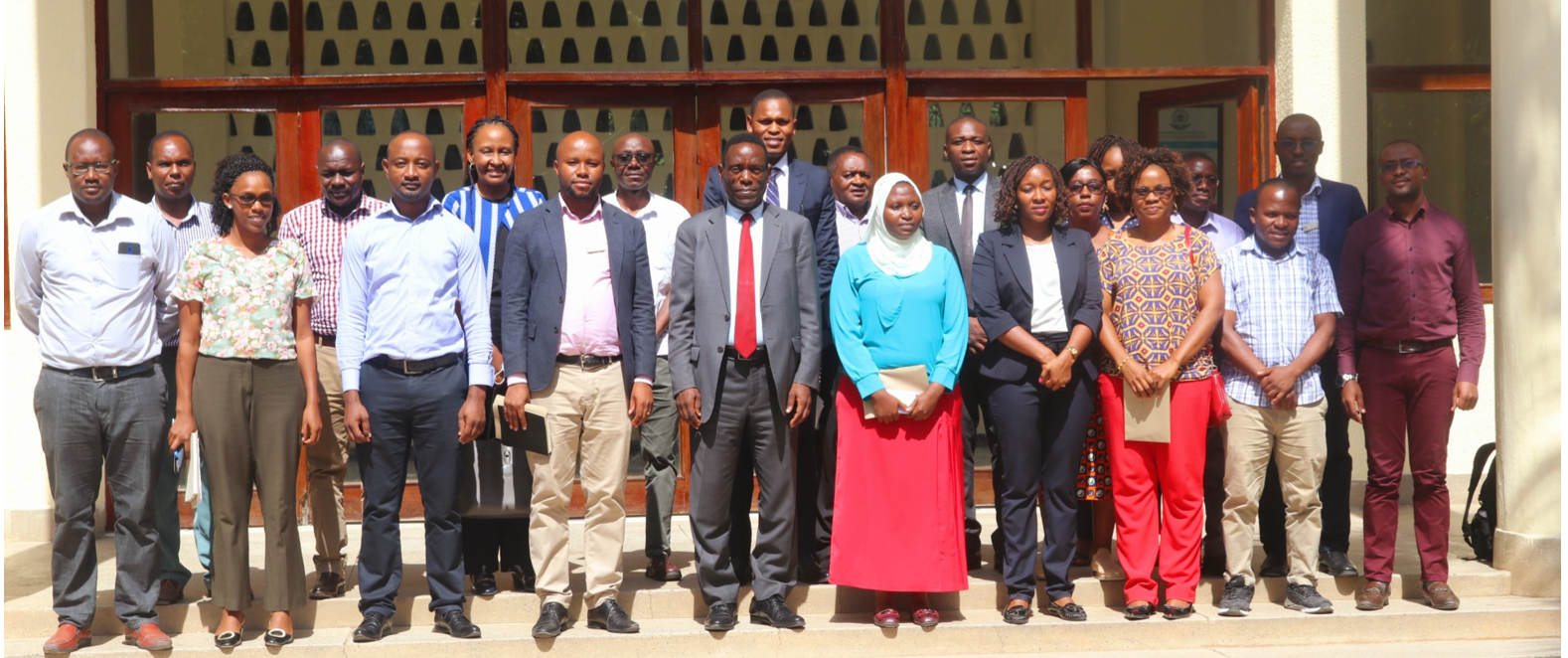 His study is titled: Seroprevalence of COVID-19 antibodies among women of reproductive age in Unguja island populations of Tanzania: An epidemiological study.
Other researchers include: Lilian Nkinda – Department of Microbiology and Immunology who will study: Profiling antibody responses to SARS-COV-2 after natural infection and vaccination in Tanzania
Zainab Hassan Yusuph from the Department of Obstetrics and Gynecology will study:  Hesitancy toward COVID-19 vaccines and their associated factors among pregnant women attending antenatal clinics in Dar es Salaam, Tanzania
Clinical Profile of COVID-19 in Children in Dar es Salaam, Tanzania: A Retrospective Study will be carried out by Dr. Obrey Harold from the Department of Paediatrics and Child Health.
Exploring Community Experiences and Practices on The Use of Traditional Medicine In Management of COVID-19 in Tanzania by  Dr Mourice Mbunde – Department of Natural Products Development and Formulation.
Access to COVID-19 vaccine information among rural communities in Tanzania: A case study of Geita region by Godwin Pancras – Department of Bioethics
Myths and Perception on COVID-19 Vaccination among adult population in Ilala District, Dar es Salaam and Moshi District in Kilimanjaro by Ms. Leonida Simon Kanyuma – Readers Service Department, Directorate of Library Services.