Four years ago when I was at St Kizito Hospital in Mikumi, Morogoro Region, I coordinated outreach screening services for hypertension, diabetes, breast, and cervical cancer as part of creating and raising community awareness on Non-communicable Diseases in the Kilosa District.
At one of the activities, I encountered a nine-year-old girl who was living with Diabetes Mellitus (Type I) who had come for insulin treatment. She was receiving daily treatment at Msowero Clinic in the region.
The girl was living with her parents who are farmers, about 6 Kilometres from the clinic. She should have been in school at that time, if not for the treatment schedules that were interfering with her school routines.
The father says that when her daughter was five years old she was diagnosed with diabetes (type 1) at Kilosa District Hospital. She was rushed to the same hospital after two episodes of unconsciousness that threatened her life.
The loss of consciousness was due to a condition known as Diabetes Ketoacidosis which is a serious complication of type I diabetes caused by failure of the body to produce insulin, a hormone responsible for the uptake of glucose from the blood.
The girl was hospitalized for a month at Kilosa and put on insulin injections. Before this, her parents were counselled on the recommended diet for a patient with diabetes.
When patient-centred care matters
When the girl was discharged from hospital, the parents were provided with insulin vials, given explanation on how to administer and were instructed store it in the fridge. Ideally insulin needs to be stored in a refrigerator between 2° to 8° C and protected from direct light for it to be effective, however the majority of Tanzanians do not have refrigerators at home.
On this account the parents thought of no better place to store the girl's insulin than the village dispensary at Msowero where the father had to travel to and from daily with her daughter.
Take-home message for professionals
The girl was grappling with various symptoms including visual impairment, weight loss, weakness, fatigue. To most clinicians, the metrics of symptoms and signs of diseases matter the most but to patients what they care about the most is how they feel and how they can function well with the disease.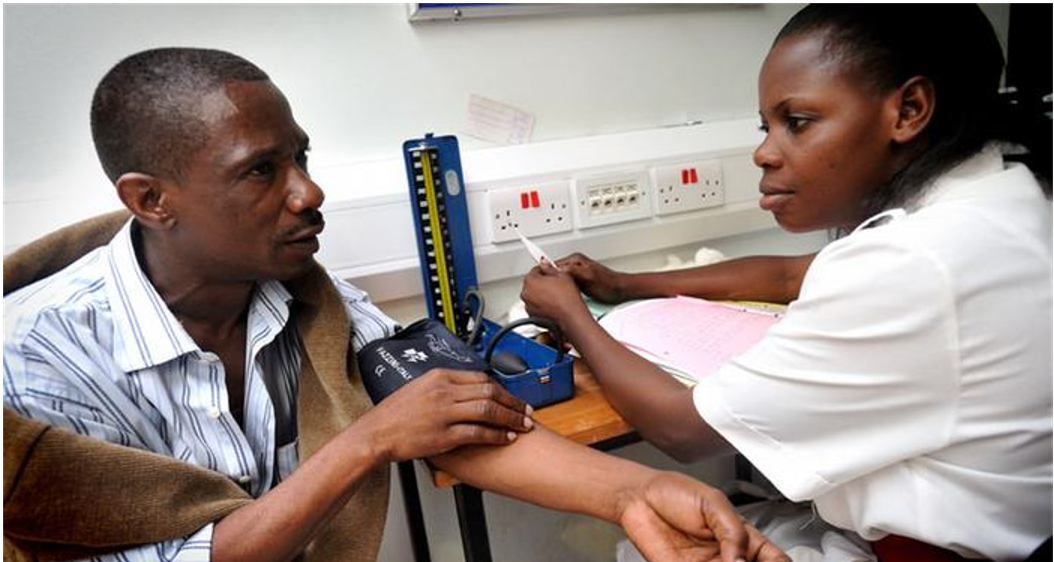 This is one reason why I feel patient-centred care should be an upper hand in medical training and to embed this concept in all levels of healthcare delivery systems in the country. Given that most of the country's primary healthcare systems were designed on single-disease response, incorporating patient centred care will allow doctors to provide integrated care.
From my experience of being a doctor in Tanzania, I have noted that the possibility of a doctor to focus on treating diseases as a primary responsibility is high. The reality is, patients present with diseases that are associated with wider social determinants that go beyond the realm of healthcare services. The social determinants are diverse ranging from social, economic, environmental, and political factors that may have a direct impact on the functionality and quality of life of the patient.
In the majority of primary healthcare facilities in the country, the consideration of wider social determinants of health when treating patients is often times overlooked by doctors. This is where patient-centered care comes in as an important model of modern-day medicine.
Is it something new?
The patient-centered care model is new in medicine and was borrowed from the business industry, underpinned by the culture of treating patients as clients and partners with individualized healthcare needs. Patient-centered care focuses on the management of patients' health needs holistically rather than the disease that they present with and has now become the cornerstone of integrated chronic diseases management.
The old medicine model deployed a paternalistic approach where patients were expected to be told what to do by doctors without challenging them when deciding their management. The paternalistic approach created dependency to doctors by underscoring people's confidence in managing their own health especially those with complex needs.
But in this information era, health information is easily available and accessible to people, empowering them with knowledge that needs to be accounted for when deciding their care.
I am seeing signs of improvement in Tanzania, where patient centred care has been used in vertical programs such as management of Tuberculosis since in the 2000s but has not fully been integrated in primary healthcare facilities.
We have a starting point, what's needed is taking pragmatic steps, as professionals and policymakers; for the wellbeing of patients.