There is a growing thirst for health information among the public in Tanzania. This seems to have jolted health professionals into action, creating platforms that provide the info in various ways.
Medical students too, have not been left out in the crusade, Medico PRESS has established.
Just last month (January 28), a new Kiswahili website, www.daktarimkononi.com was founded and is currently run by a group of medical students from Muhimbili University of Health and Allied Sciences (MUHAS). Daktari Mkononi means a doctor in your palm.
However, in recent years, platforms such as JamiiHealth, TibaFasta, AfyaYako, AfyaTrack and others such as Elimika have helped raise awareness on health in Tanzania, thanks to growing internet access and the reach of social media in the country.
Joseph Manda, a MUHAS student has mobilized his colleagues to form one such a platform with the same purpose, to provide the much-needed healthcare information.
This, he says, will enable people to deal with their health problems in their earliest stages. The self-funded project provides free medical education to the communities, he emphasizes.
Globally there is evidence of the growing burden of Non Communicable diseases (NCDs) especially in developing countries including Tanzania. Yet, more people continue to succumb to complications of these diseases due to lack of awareness on prevention and treatment.
"Through this website, one can receive knowledge about various diseases, causes, and symptoms, how to prevent and education about drugs. There is a variety of knowledge on dental health, child health, hypertension and heart disease, diabetes, emergency cases, cancer, obstetrics and gynaecology without forgetting health and fitness,'' says Mr Manda who founded the website, in collaboration with his colleague Johnson Ezra.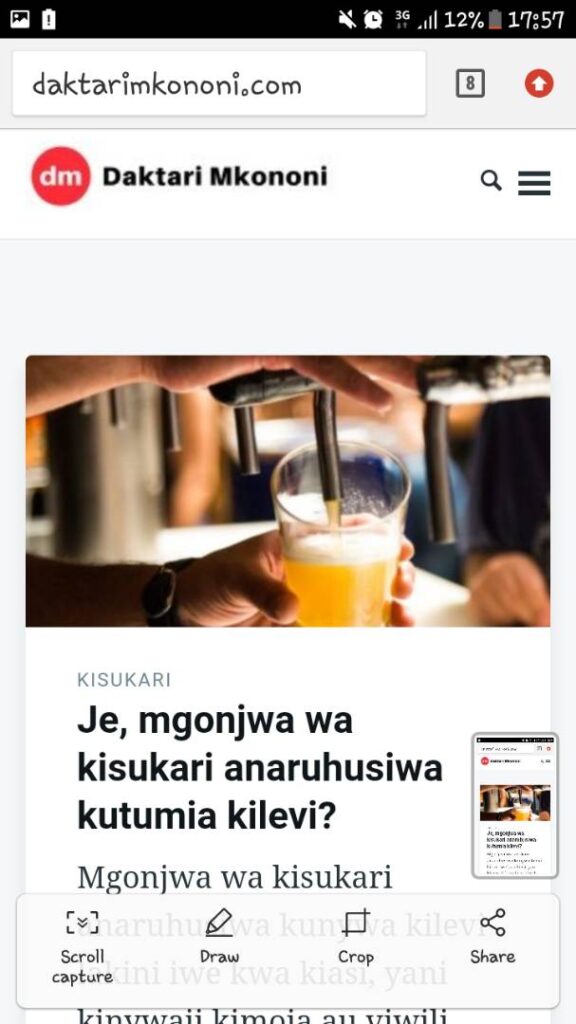 Their team of four medical students is supervised by two medical doctors Dr Deogratius Mtei and Dr Julieth Joseph.
Medical information collected and processed by the students is cross checked by doctors before being posted to ensure reliability and accuracy.
Do such initiatives really have impact?
Yes, Dr Sajjad Fazel  agrees. In a recent interview, the clinical pharmacist explains how the platform he founded, AfyaYako, has helped raise awareness on public health in Tanzania.
"Afya Yako has impacted individuals in many ways; some have quit smoking, others have started eating healthy foods and keeping a diet,'' he says.
Some have started exercise groups and preach good health in their individual communities, he reveals further.
"On another level, AfyaYako has brought a sense of realization to the Tanzanian population that social media can be used for the benefit of the public and not only for celebrity gossip as previously perceived,'' he points out.