As we inch closer to 24th July, the commencing date of the Sixth East Africa Healthcare Federation Conference in Dar es Salaam, there is a sense of belief among the private health sector leaders from Kenya, Rwanda, South Sudan, Ethiopia, and Tanzania as well Uganda; that the time to build an efficient healthcare delivery system is now.
Inspired by the theme, "Health Care Financing: for Sustainable Quality Health Care," the regional healthcare stakeholders now speak of their expectations ahead of the conference, to be hosted by the Association of Private Health Facilities of Tanzania (APHFTA) It is scheduled to end on 25th.
Read what they say:
KENYA: Dr. Amit Thakker, Chairman of the Kenya Healthcare Federation (KHF)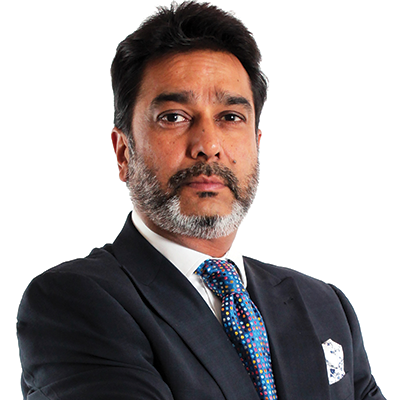 "The private health sector has increasingly come to be known as the largest employer of healthcare workers, as well as the owner of the majority of the healthcare facilities in East Africa. It now plays, not only an important but critical role in delivering of healthcare services. We are now at the tipping point where the private sector needs to take ownership of this responsibility and step up to facing the obstacles as a united entity. This EAHF platform will encourage mutual collaborations and the sharing of knowledge and common challenges,"
RWANDA: Dr. Jean Nyirinkwaya, Chairman of the Rwanda Healthcare Federation (RHF)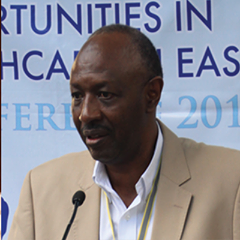 "Operating in the private health sector of Rwanda myself, for over 30 years, I am a first had witness of the rising need for an increase in the private health investments the nation as well as the potential impact it can have. This East Africa Health Federation with the theme, "Healthcare financing," in indeed a much needed arena for discussion and more importantly, action. Please, join us this year in Tanzania as the East African Nations Unite again."
TANZANIA: Dr. Kaushik Ramaiya Chairman East Africa Healthcare Federation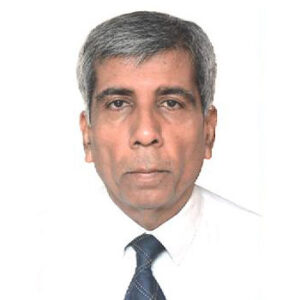 "The Association of Private Health Facilities of Tanzania (APHFTA) welcomes you to join us at the 6th Annual Healthcare Federation Conference in Dar es Salaam, Tanzania, from July 24th to 25th, 2017. With the theme, "Healthcare financing for the delivery of sustainable, quality healthcare," the conference aims to propel forward the expansion of the funding base of the private health sector of Africa, in order to build sustainable health systems, and prepare the health sector for the future."  
ETHIOPIA: Zelalem Fisseha, Chairwoman of the Healthcare Federation of Ethiopia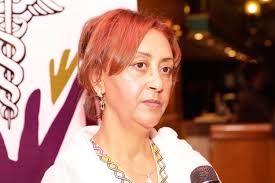 "Health is not like any other business—community is served, better quality service results in better quality of life and in turn, a strong economy. There are challenges and we should not give up. Challenges need to be acknowledged, but quality services—no matter what that challenge is—must be provided. We believe that uniting as a region to pave the way, will create solutions, and will also prove to us that Africa is capable of solving its own challenges independently. We invite you to join us. Unity will bring strength."
UGANDA: Dr Nathan Kenya Mugisha, Chairman of the Uganda Healthcare Federation (UHF).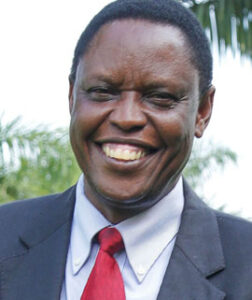 "The 2017 EAHF conference which will be hosted by APHFTA will be an occasion to share the progress made by private and public services in healthcare promotion. We invite all our neighboring East African countries, fellow East Africa Health Federation members and our partners across the East Africa region to attend and contribute their own learning and experiences. For that, your contributions are welcome."
SOUTH-SUDAN: Dr Seriano Oromo, Chairman of the South Sudan Private Health Sector Association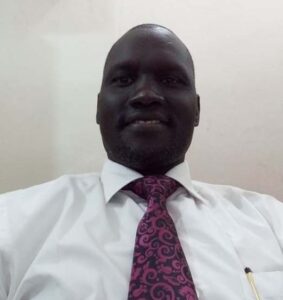 "The Private health sector is an important pillar for Healthcare services delivery. It is a backbone to healthcare delivery in every nation by reducing the burden to the already overwhelmed public health sector delivery system. The sector contributes enormously to the national economy. Taking the example of South Sudan, a young nation with extremely underdeveloped healthcare infrastructure, and entrapped in nationwide armed conflict, and unresolved economic crises for several decades, the Private Health sector has always been providing immeasurable support to the people and the nation at large. The EAHF is definitely a platform that will link South Sudan to the rest of the Eastern African bloc and the world at large, opening up the door for the much needed investment in the health sector. Please, make sure we meet at the EAHF."