The World Health Organization (WHO) Executive Board selected by vote the following 3 candidates to be presented to World Health Assembly as nominees for the post of Director-General of WHO.
Get to hear them speak about themselves here: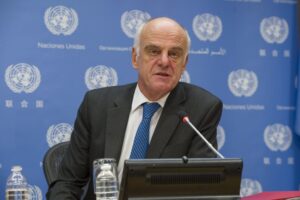 Watch Dr Nabaro speak about himself here, VIDEO. The Government of the United Kingdom of Great Britain and Northern Ireland has submitted the nomination of Dr David Nabarro.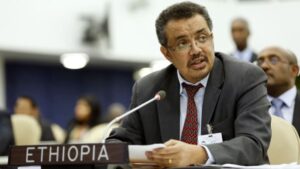 Watch Dr Tedros speak about himself here, VIDEO The Government of Ethiopia has submitted the nomination of Dr Tedros Adhanom Ghebreyesus.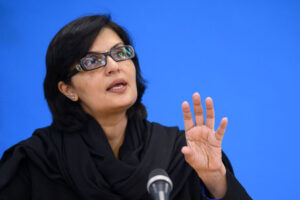 Watch Dr Sania speak about herself here, VIDEO The Government of Pakistan has submitted the nomination of Dr Sania Nishtar.
TIMELINE–Election process for the WHO Director-General 2017
The process to elect the next Director-General of WHO is underway. An overview of the election process follows:
Names of candidates for the next Director-General nominated by Member States were announced on 23 September 2016.
In October 2016, Member States and candidates were given the opportunity to interact in a password-protected web forum hosted by WHO.
On 1–2 November 2016, a live forum was held, at which candidates presented their vision to Member States and were also able to answer questions on their candidacy. The candidates' forum was webcast on the WHO website in all official languages.
In January 2017, WHO's Executive Board drew up a short list of 5 candidates. Executive Board members then interviewed these candidates and selected 3 nominees to go forward to the World Health Assembly in May 2017.
At the Seventieth World Health Assembly, Member States will vote in a new Director-General, who will take office on 1 July 2017.