Alcohol consumption is escalating in Africa due to aggressive marketing strategies particularly targeting young people, researchers say in a review which calls for urgent interventions on boozing in many parts of the continent.
Producers of alcohol often use inspirational messages and other catchphrases as a marketing strategy to lure young people and women into what turns out to be harmful use of alcohol.
What with the rise in promotions of alcohol consumption in most countries across Africa, health experts warn that harmful use of the drink remains 'detrimental to public health and social welfare.'
In their review published in the Journal of Substance Use, the researchers have assessed the effectiveness of interventions being carried out to address the problem in Africa.
"…we need to act now,'' says the lead author, Dr Joel Francis, an Epidemiologist at the University of the Witwatersrand in Johannesburg, South Africa, adding that regulation on pricing and advertisement is critical and the need to increase awareness on alcohol related problems.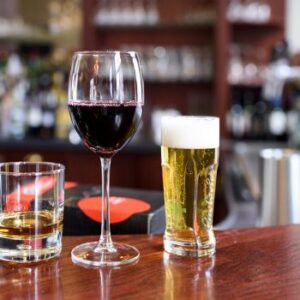 "Our findings show that the assessment of effectiveness of interventions on the type of alcohol services offered to individuals such as advertisement, is rare in Sub-Saharan Africa,'' he says.
Terming it a 'neglected public health problem' the review further suggests the need for capacity building among healthcare providers.
According to Dr Francis, the training of healthcare providers is critical and a way to integrate the individual alcohol interventions in routine care.
Three million people die each year globally whereas a million of others are left with disabilities and poor health due to harmful use of alcohol says the World Health Organization (WHO).
Majority of countries in Africa and the Americas fall short in policies and strategies to control harmful use of alcohol, with less focus at individual level, yet the interventions are polarized in few countries such as South Africa and Kenya.
Dr Francis and his team identified 26 studies that assessed the individual level interventions to reduce harmful use of alcohol in Sub Saharan Africa.
"Most of the studies targeted patients and pregnant women. Only a few studies focused on sex workers and students,'' the review says.
 "There is an urgent need for an evidence base on the effectiveness of alcohol interventions commensurate with the scope of the problem in SSA," it further recommends.
Commenting on the study, Dr Yasin Joshua, a medical officer based at Karagwe District Hospital in Kagera Region says there is a need for multi-sectoral and international collaboration in responding to harmful use of alcohol among the youth.
"This should include action against harmful use of alcohol among the already affected youth and those who aren't affected[but are at risk], 'he says.
"Alcohol has been mentioned as the driving factor to many health problems, such as liver cancer and mental health challenges."
"Carrying out campaigns against the expanding alcohol market is not good enough, rather, there must be a means such as limiting promotion and close monitoring of the availability of alcohol commodities,'' he suggests.