Tanzania can effectively address maternal health challenges through use of relevant and well-managed data collected from hospitals, a study published in PlosOne suggests.
Currently, most data used to gauge Tanzania's performance in maternal health improvement (maternal mortality ratio), is obtained from population surveys and housing census.
However, researchers who carried out a study in 32 public hospitals for a period of ten years (2006 to 2015) across the country, believe that hospital records are also an important source of data on maternal deaths.
Realizing this, the team of researchers from National Institute for Medical Research (Nimr) were motivated to carry out the study by going through hospital registers and death statistics.
They aimed at assessing the availability of hospital based-data on actual causes of pregnancy-related deaths in public hospitals.
Records on hospital deaths can be used to identify areas that require improvement in healthcare provision, says the study, adding that the records can be relied upon because deaths are certified by qualified health providers.
However the lead researcher, Dr Leonard Mboera, a Senior Research Scientist from SACIDS Foundation for One Health tells MedicoPRESS that the study revealed major flaws particularly in the documentation and preservation of hospital data at some public hospitals.
Nonetheless, he says the study provides evidence for better planning and policy formulation for reproductive health programmes to reduce maternal deaths in Tanzania.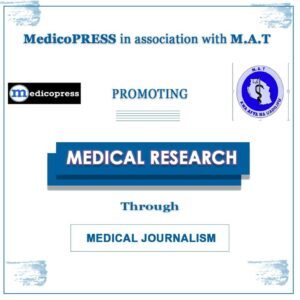 Findings show that more than half of the maternal deaths were attributed to direct causes such as seizures (eclampsia), bleeding (hemorrhage) and severe infection (sepsis).
Whereas, "… indirect causes such as malaria, meningitis, HIV, heart diseases, diabetes and tuberculosis [were given]…little attention."
"Results [of this study] demonstrate that even from the health care delivery point […], Tanzania is still far from reaching the global targets for maternal health," says Mboera.
Currently, maternal mortality ratio in Tanzania stands at 556 deaths per 100,000 live births, according to the current Demographic and Health Survey.
The government aims at cutting down the ratio to 292 per 100,000 live births by the year 2020, as per Health Sector Plan (HSSP IV).
The latest study, published last April, is emphasizing on disciplined ways of managing, preserving and sharing hospital data in the efforts to improve maternal health and therefore cutting down preventable deaths.
The researchers urge policymakers to improve the quality of health services at hospitals, instead of focusing on ensuring physical availability of health care facilities.
Commenting on the study, Dr Faraja Mwasambungu from the Department of Obstetrics and Gynaecology at Muhimbili University of Health and Allied Sciences (Muhas), said that proper documentation and management of medical records is key in management of maternal health problems in hospitals.
Referring to a research presentation he made at Muhas recently, titled: Completeness of treatment charts for patients with selected obstetric conditions admitted at Muhimbili National Hospital, Dr Mwasambungu explains why hospital records matter.
"It is very important because we believe when [a treatment procedure] is not documented, probably it hasn't been done,'' Dr Mwasambungu tells MedicoPRESS.
Full study for reference:
Leonard E. G. Mboera, et al: Patterns and causes of hospital maternal mortality in Tanzania: A 10-year retrospective analysis (PlosOne, April 9, 2019)