Competency‐based education must be considered in training clinicians after a study raised concerns over skills gaps among recent medical graduates in nine countries, including Tanzania.
The study published in the Journal of  Tropical Medicine and International Health, warns that the quality of medical education may weaken further due to strained systems in those countries.
In the efforts to meet Sustainable Development Goals (SDGs), governments are striving to improve their human resources for health through increasing enrollments in training institutions.
The study, conducted by a team affiliated with The Lancet Global Health Commission on High Quality Health Systems in the era of SDGs, involved 2,223 clinicians in 6,572 health facilities.
It has raised queries over the models used for training medics in Low and Middle Income Countries; targeting  Haiti, Kenya, Malawi, Namibia, Nepal, Rwanda, Senegal, Tanzania, and Uganda.
Researchers say they aimed at shedding light on the quality of training in those countries and call attention to opportunities for improvement in clinical education.
During the study, nurses, physicians and clinical associates (clinical officers) were assessed using the Good Medical Practice Index; on how they diagnosed and treated patients in antenatal care, family planning, and sick child care.
"… associate clinicians [clinical officers] provided the poorest quality among the three clinical cadres in nearly every country,'' says the study, adding that overall poor performance was noted among clinicians in the first three years of practice.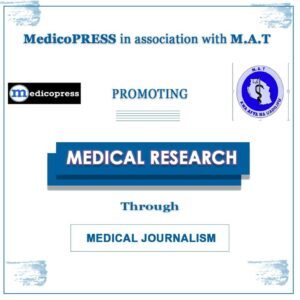 "Nurses and midwives outperformed physicians and associate clinicians in most countries," the study finds but it explains the difference may be due to differences in emphasis during training or physicians not getting involved frequently in providing services such as family planning.
Countries involved in the study were selected on the basis that they had conducted a Service Provision Assessment (SPA)—a comprehensive survey of a country's health service delivery.
Tanzania ranked highly in physician and nurse/midwife performance but averagely on clinical officers, the study says. The country lagged behind its East African peers.
"We found that clinicians from Uganda and Kenya have higher Good Medical Practice scores on average than Tanzania," the researchers say.
The lead researcher Todd Lewis from the Department of Global Health and Population at Harvard T.H. Chan School of Public Health, told MedicoPRESS that the situation can be rectified but not through a one single solution.
"There is no one-size-fits-all approach to clinical education to be sure, but ensuring clinicians have the practical skills necessary to provide high quality clinical care is essential,'' he says.
He said the gaps are attributable to lack of practical exposure, unstandardized curricula, and poor or absent quality assurance mechanisms and insufficient focus on basic and essential clinical skills.
Commenting on the study, a researcher on Human Resource for Health (HRH) from Muhimbili University of Health and Allied Sciences (Muhas), Dr Nathanael Sirili, says the future of medical education in Tanzania and elsewhere lies in competency-based training.
"The challenge with adopting competency-based training is [that it requires] huge resources to train the trainers first," says Dr Sirili who is also coordinating a five-year project, dubbed: Transforming Health Professionals Education in Tanzania (THET).
He says, "…at Muhas we started this [competency-based training] seven years ago, we are now assessing it for scaling up with other universities."
The General Secretary of the Medical Association of Tanzania (MAT), Dr Lilian Mnabwiru says competency-based training is a prerequisite for medics in this era when the need for quality healthcare is a global development agenda.
"This can also achieved through emphasizing on Continuing Professional Development, 'she says.
Full study for Reference:
Todd P. Lewis, et al: Clinical performance among recent graduates in nine low‐ and middle‐income countries (Tropical Medicine and International Health, May 2019)