Despite the high coverage with essential malaria control strategies, such as the use of insecticide-treated bed nets (ITNs) and indoor spraying in Zanzibar, elimination of the mosquito-borne disease in the Indian Ocean Archipelago remains elusive.
For the past decade, the prevalence of malaria parasites in the Isles has been maintained below 1%. To attain the final phase of eliminating the disease, researchers say new approaches have to be deployed to complement current efforts.
MedicoPRESS spoke to Dr April Monroe, a researcher and Program Officer at Johns Hopkins University Center for Communication Programs who led a recent study to identify the gaps that need to be bridged in the efforts to bring Zanzibar's malaria cases to Zero.
Targeting social and behavior change in malaria interventions can help address the remaining challenges, says the study she carried out in collaboration with researchers from Ifakara Health Institute (IHI) and the Zanzibar Malaria Elimination Program (ZAMEP); and published in the Malaria Journal on July 1. Follow the interview:
MedicoPRESS: What prompted you to carry out the study in Zanzibar at this point in time?
April Monroe: The Zanzibar Malaria Elimination Programme (ZAMEP) and partners have achieved great success in reducing malaria cases and deaths in Zanzibar.  And thanks to these efforts, malaria prevalence has remained very low. But the last mile on the road to malaria elimination can be the hardest. We carried out this study to better understand what factors might be contributing to the remaining low-level malaria transmission in Zanzibar and how we can accelerate efforts toward elimination. This work was part of a larger study that used a range of methods to better understand both mosquito and human behavior as it relates to malaria transmission. This article highlights findings from the qualitative component of our research, which included talking to people at-length about their nighttime activity and sleeping patterns, perceptions of malaria in their communities, and prevention practices.
MedicoPRESS: What new approaches can you recommend for deployment in Zanzibar so that the elimination stage can be attained?
April Monroe: This study identified gaps in malaria prevention when people were outdoors in the evenings and early mornings, at large-scale social events like weddings and funerals, and among people who work at night. A woman we interviewed explained it this way, "When you are outside you really can't wear the bed nets, can you?" There is an opportunity to explore the use of supplemental malaria prevention tools to help address these gaps, particularly when people are outdoors or away from home.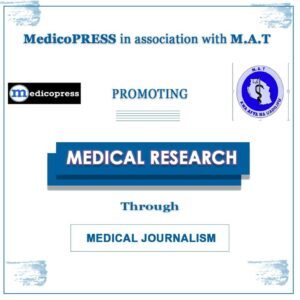 Travel and migration also emerged as an important consideration. Many people travel to and from Zanzibar for a number of reasons such as for work, tourism, or visiting family and friends. People we interviewed noted the importance of making sure visitors in Zanzibar have access to prevention and treatment services and some community leaders reported taking the initiative to link visitors with services in their communities. ZAMEP could consider formalizing and expanding community-level programs to other sites with high malaria incidence and high levels of seasonal workers and travelers, while maintaining leadership at the community-level. Additional interventions tailored to these groups could also be explored such as community health programs encouraging residents to travel with ITNs, testing and treatment for seasonal workers, and providing a basic package of interventions for high-risk travelers.
MedicoPRESS: You have also mentioned of Expansion of community-level programmes targeting travelers and seasonal workers should also be explored. Can you explain how travelers and seasonal workers have held back the efforts to attain elimination?
April Monroe: Mobility is a challenge in many settings where malaria elimination is in sight. We live in an inter-connected world and that means we don't always stay in one place. The challenge is that malaria cases can be imported from areas with higher transmission into areas with lower transmission. Travel and seasonal work came up as an important issue related to malaria elimination in Zanzibar among the people we spoke to. For example, people might come from mainland Tanzania to work in agriculture and stay for several months for planting and harvesting. It will be important to make sure workers, and other visitors, are connected to malaria prevention and treatment services. This can help to protect visitors and the communities where they are living and working. An important finding from this work was that some community leaders had already taken the initiative to help link visitors with services in their communities. There is a great opportunity to expand these efforts at the community level.
MedicoPRESS: How can you explain these findings in the wider context of fighting malaria transmission; in other places on mainland Tanzania? How can this study be relevant for Tanzania in general where transmission is still very high?
April Monroe: Across a wide range of contexts, it's important to look at how we can improve access to and use of our best tools, identify gaps in protection, and target our interventions effectively. People are at the heart of successful malaria control and elimination contexts. It's crucial to listen to people, to understand their challenges and solutions, and to ensure interventions meet their needs. Tanzania has achieved high levels of access to and use of insecticide-treated nets and ITNs remain a cornerstone of malaria prevention. ITNs are the most effective tool we currently have to prevent malaria, but we know that alone they will not be enough to achieve malaria elimination in many contexts. The next step is understanding and addressing malaria transmission that remains even with good coverage of this life-saving tool. This information will be crucial to fighting malaria in low and high transmission settings in Tanzania and beyond.
Full study for reference:
April.M et al: Human behaviour and residual malaria transmission in Zanzibar: findings from in-depth interviews and direct observation of community events (Malaria Journal, July 1, 2019)