Business trip to Zanzibar opens new opportunity for seaweed farming venture
Calls being made to protect the endangered seaweeds from bugs
Scientists eye rewarding business from promoting health benefits of marine plant
When Nancy Iraba was asked by her better half, Jerry Mang'ena, to accompany him on a business trip from Dar es Salaam to Zanzibar two years ago, little did they know that a meeting ahead would 'light a fire' in them and lead to an idea for a budding but neglected seaweed farming venture.
The duo went to the Isles and met Mang'ena's American friend who had a seaweed business back in Texas, the United States (US). During that meeting, Nancy was awed when she learnt how seaweed had made huge impact in the US compared to Tanzania.
Nancy re-counted her story last month during a side event of the UN Ocean Conference Safe Seaweed Coalition in Lisbon, Portugal, recalling how she and Mang'ena were later jolted into action.
The meeting with an American friend set a new dawn for Nancy and Mang'ena. "We decided to start mapping 20 villagers in Zanzibar and see how seaweed is used," Nancy told a packed conference in Lisbon.
There are more than 25,000 seaweed farmers in Tanzania, mainly in Zanzibar with 80 percent of them being women. But the farmers, according to Nancy, are yet to benefit from the seaweed farming.
Zanzibar has historically been the third largest exporter of seaweed in the world, after the Philippines and Indonesia with the main markets being Denmark, the US, France, China, Korea, Vietnam, and Spain.
During her research, a seaweed farmer tipped Nancy off that tourists visiting the Isles prefer seaweed-added juice than the plain one. "I asked the farmer if she ever knew the reason and she had no clue."
The research revealed that more than 99 percent of women seaweed farmers are not aware of health benefits associated with seaweed.
Then, Nancy and her fellow marine scientist, got the idea to establish the Healthy Seaweed Café, a startup in Zanzibar, with the aim of increasing local consumption of seaweed for healthy living as well as improving the livelihood of women.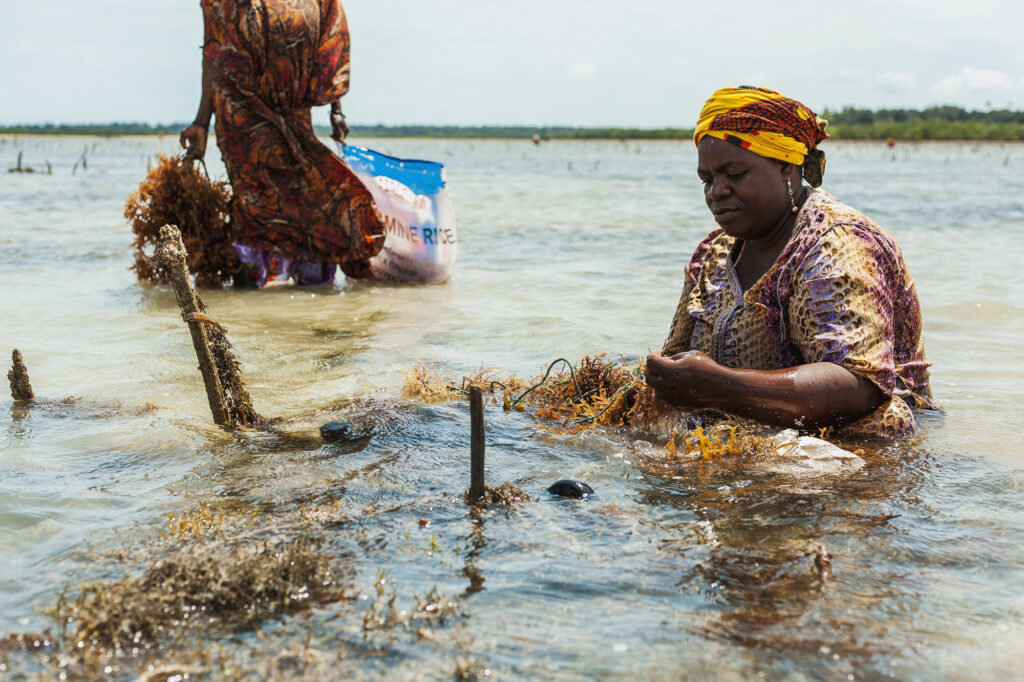 "The gap we see is minimal local consumption of seaweed products that stands at less than 1 percent against what is being exported," Nancy told the conference room with delegates from all over the world. She explained that the problem is lack of awareness of the benefits of seaweed.
Experts say seaweed contains many antioxidants, and a considerable amounts of iodine. Also, some seaweeds, such as purple laver, contain a good amount of B12 as well. Calls are also being made to protect the seaweeds from bugs or pathogens through ensuring "legislation and policies [that] would contribute to increasing production yields and greater economic returns for the seaweed farmers."
Humble beginnings
As for Nancy and her colleague, the vision of promoting seaweed for business continues.
They started small, as a home based industry whereby the team were capacitated by a partner from the US to turn seaweed into different products that can be consumed by Tanzanians. The first product was Seaweed Gel that can be added in tea, juice, food or applied as a face mask.
The startup has since registered 200 returning customers, attracting more beneficiaries of seaweed and providing women farmers a market for their produce.
Researchers say the Healthy Seaweed Café startup fits well into Zanzibar's zeal to develop and modernize the now famous blue economy.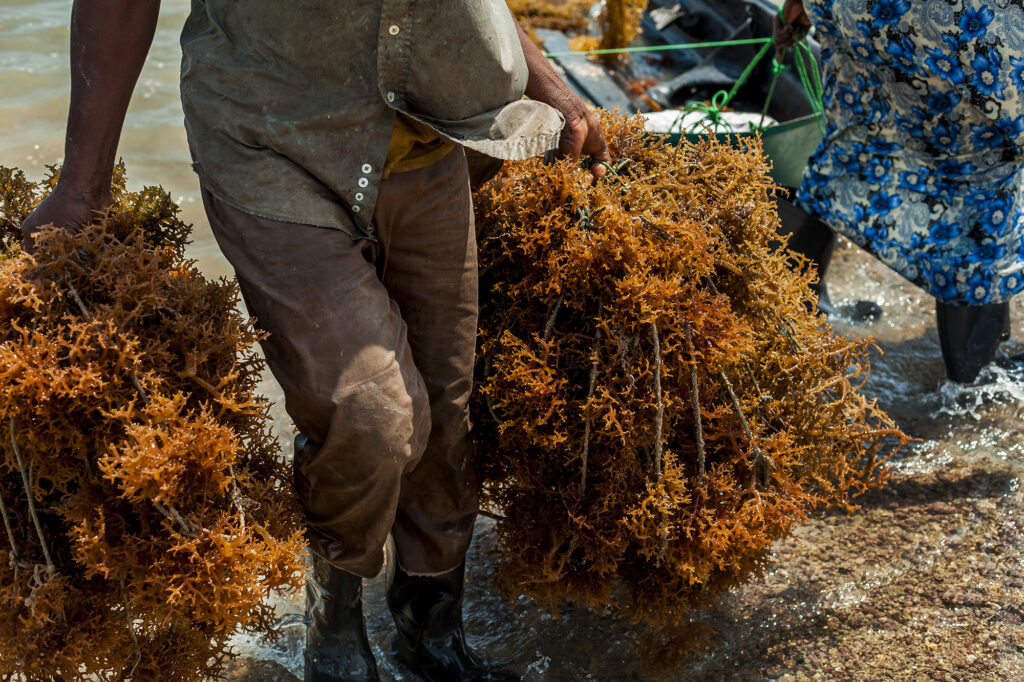 "Seaweed farming and value addition is a very rewarding activity. Women should take a forefront position and reap the benefits of it," says Dr. Flower Msuya, a renowned Tanzanian marine biologist who has over the years dedicated her life to tackle challenges facing seaweed aquaculture in Tanzania and around the world.
She believes that women in Tanzania can become masters of production and sales of innovative seaweed products in east Africa, Africa and the world.
In Portugal, Nancy called for partnerships that will lead to innovation of seaweed based food to enable many people include seaweed products into their products.
"Let us act and be proud in the future that we utilized the plant to the maximum for the good of humanity."