Patient opts not to receive cancer treatment despite efforts to save his life
Researcher leading the doctors explains why the case is rare
Electrical signals controlling patient's heartbeats were completely blocked
For over 30 years, a 67-year old man, retired agromechanic from Kilimanjaro Region had been exposed to brake linings containing asbestos, a hazardous substance. He lived a generally normal life, and medically did not have a noteworthy problem but he also had a history of heavy alcohol intake and chronic cigarette smoking.
Later in April 2019, doctors at the Jakaya Kikwete Cardiac Institute (JKCI) found out he had a peculiar condition which was last month (February 10), documented in the Journal of Medical Case Reports.
For about six months before he was transferred to JKCI, he was experiencing shortness of breath, followed by two months of recurrent attacks of fainting and weight loss. Throughout that time, he received treatment at various hospitals in his region.
He was finally referred to JKCI after doctors at a regional hospital found him to have symptoms suggesting he had developed complete heart block, a condition where electrical signals controlling the heartbeat are completely blocked.
As fate would have it, the suspected heart condition was later confirmed at JKCI after conducting initial medical tests on the heart.
But there was more to it than an isolated heart problem.
Startling tumor
In the process of investigating further, the doctors were struck by another major finding: there was an abnormal growth of cells forming a mass that was compressing the right side of the man's heart.
"So, we were prompted to find out what kind of mass it was and where it was originating from," says Dr Pedro Pallangyo, Clinical Research Coordinator at JKCI and lead author of the published case report.
From lung to heart
Then, the doctors revealed a peculiar spot in the lung. It was about a grape-size (3cm), found after conducting a series of tests including Computerized Tomography (CT) scan (CT-scan) and Magnetic Resonance Imaging (MRI).
But these tests alone couldn't yet ascertain the problem.
"At that stage, we couldn't tell exactly what type of mass it was,'' says Pallangyo. "Then we took a sample of its tissue to a pathologist."
Also read: Why the future is digital for pathologists in Tanzania
Alas, the results came out. It was a highly malignant cancer that was arising from within the lung but invading the heart.
At that stage, it dawned on the doctors that they were dealing with a very rare condition.
'We realised it was the same mass that had invaded the heart, causing complete heart block in our patient," says Pallangyo.
The patient then received a pacemaker implant to restore his heart's electrical impulses.
BUT, he said NO to cancer drugs (chemotherapy). What was his fate then?
In the following Q&A section of this article, Dr Pallangyo tells MedicoPRESS about the uniqueness of the cancer that was diagnosed and what happened to the patient.
MedicoPRESS: So, what makes this particular cancer rare?
Pallangyo: This was the very first case to document the association between [the cancer known as] small cell carcinoma, which was invading the heart, leading to complete heart block. There have been other documented cancers that invaded the heart but for this particular cancer form, it's the first ever documented case in the body of literature that we know so far.
MedicoPRESS: How challenging was it to diagnose this patient?
Pallangyo: Most often [in our practice] the patients are diagnosed when the problem is at an advanced stage, when the patient already has numerous complications, like in our case.
MedicoPRESS: Then what happened to him later?
Pallangyo: He died 18 months after receiving a pacemaker implant.
MedicoPRESS: The patient opted not to undergo chemotherapy. Would the chemotherapy have prolonged his life span significantly?
Pallangyo: For sure, yes.Because, with the complete heart block that he had, if we did not intervene by implanting a pacemaker, probably he could have died way earlier. I believe the cancer condition would have been improved as well. My wish was if he had been diagnosed early, before the cancer invaded other tissues. We could have prolonged his life for some more years.
MedicoPRESS: What can the society learn from this?
Pallangyo: People should not ignore certain symptoms. In cancer, for example, the symptoms start and progress slowly but gradually, and at times they can be similar to symptoms of common illnesses that we face.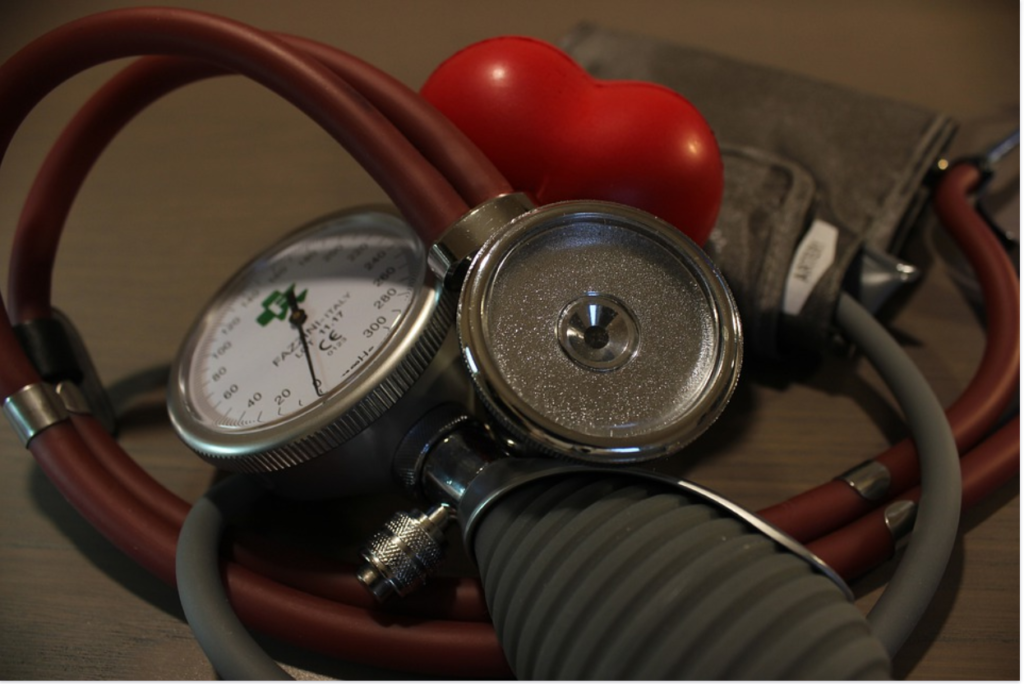 It's better to go for check-ups and rule out that it's not cancer, rather than ignore believing it's not cancer and then later to find out it's actually cancer. Our culture of not doing regular medical check-ups makes treatment of such conditions difficult. But we've learnt many other things.
MedicoPRESS: What lessons for medical practitioners can be drawn from this case?
Pallangyo: First, that lung cancer has the potential to invade the heart, and patients may present with heart block, and for this particular case it was very interesting because the patient didn't have any other common risk factors for him to end up with heart block, apart from old age. We have also realized that in the health facilities where the patient was initially diagnosed, the healthcare providers did not probably have enough resources to dig deep into his problem, just as we did. This is therefore a national challenge, and there is no quick fix for this but surely there is a need to improve the diagnostic services of cancer at the level of the zonal hospitals.
*The article has been updated(Monday 14th March) in the intro for brevity and detail