What does it take to become a medical doctor in Tanzania, how easy, how tough? If you are one of those still asking this question, a 20-minute documentary featuring the routines of medical students while at university could give you some of the answers you need.
Dubbed: MED-UNI-LIFE DOCUMENTARY, it was produced in the settings of Muhimbili University of Health and Allied Sciences (MUHAS), by relying on improvised equipment.
Also read: To Young Doctors and Medical Students in Tanzania; Why Did We Choose Medicine?
The documentary goes live today at 7: 00 pm East African Time (Sunday, March 6), on the You Tube Channel named muhasunilife. It's a brainchild of Abbas Kiwae, a fourth year medical student at MUHAS.
Kiwae, who is passionate about medical research and digital technology, speaks to MedicoPRESS about the documentary and what he wants to achieve. Excerpts:
MedicoPRESS: How did this idea come about and why?
Kiwae: It dawned on me that something was missing. And there is a need for people to be told, to see the reality about medical school. First of all I got the idea when I was really thinking about how people can get educated about various medical issues. But then, I decided to start with making them aware of who the medical students are. This documentary is about medical university life. I know there are many Form Six students right now and who dream of joining medical universities and they don't know what's going on there. They do not know what they are going to face and maybe how they are going to adapt in the future. This documentary shares the experience about what is going on here so that when they are likely to find. Even parents, many of whom want their children to join medical universities. They many need to know what situation is like, so we are providing context.
MedicoPRESS: Is the documentary based on real events or acting?
Kiwae: Of course, this documentary is based on real events here at our university, at Muhimbili; in the wards, in the lecture rooms, at the places we eat, so these are things that I have recorded accidentally and others intentionally. There were other cases I had to record without people knowing but I came to ask for consent later and they agreed to be shown in the documentary, including the teachers.
Also read: What I wasn't taught in medical school, why it matters now
I really wanted to get a real picture of what was going on. There are times when a student is asked a question he/she does not know. How does that student react? Those were the realities I wanted to capture. There are times when a student returns from the ward tired, yet there is still much more to read. How does he/ she cope with this reality? This will help to highlight the responsibilities of a medical student at our university here.
MedicoPRESS: But what do you want to achieve and who are you targeting specifically?
Kiwae: I want to inspire people, first and foremost medical students who have not reached clinical years, in fourth and fifth year of medical training. This documentary is very much based on clinical years. I am in fourth year and I got a chance to compile videos about what's happening in these clinical years.
Through this documentary, those who are still studying basic sciences in first, second years of medical training, might find out what is going on by the time they come to fourth and fifth year.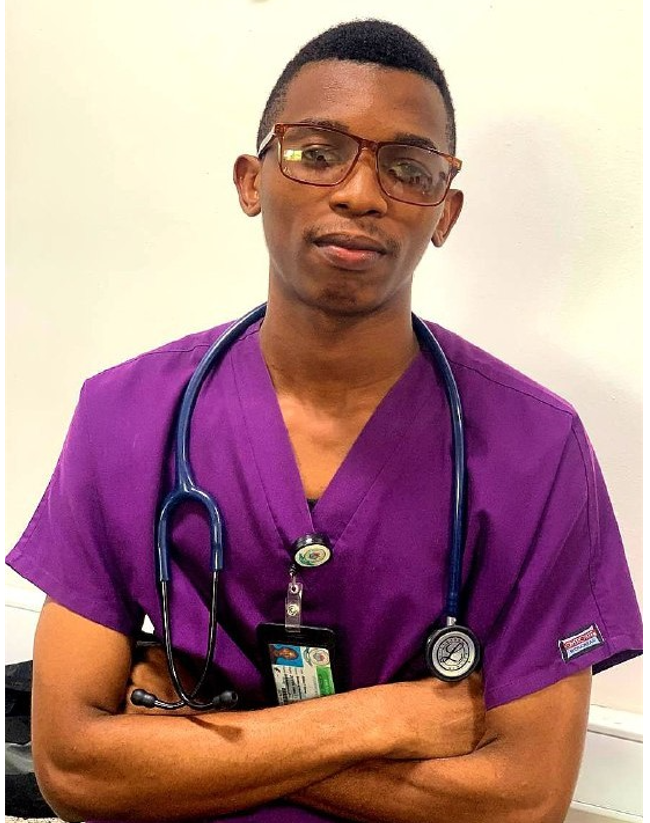 Also read: Tanzania: Why doctors quit practice for non-medical jobs
To let them know how to live this life. But also people who have not come to medical school or people who are out of this industry should know and appreciate what we are going through. Also, during this documentary we provide education, entertainment and much more. There are funny things, and serious stuff to learn from.
MedicoPRESS: So, what is it there to learn through this initiative?
Kiwae: There is much to learn from these initiatives. I want to organize people who have similar interests. I would like to reach a point where I will do research on how our hospitals are run etc, especially the rural health facilities where there are challenges that people have gone through for a long time. This is the beginning. In the future, I could get better equipment such as cameras and produce better videos. I expect to be able to do better and even achieve producing a documentary that can make it to big media outlets. I will improve as time goes.